Are you planning to visit Arches National Park and wondering how to make the most of your trip? Do you want to learn about this stunning landscape's amazing geology, history, and wildlife? If so, you should consider taking our self-guided driving tour of Arches National Park. It's the best way to explore the park at your own pace, without missing out on any of the fascinating facts and stories that make this place so special.
Our self-guided driving tour is an app-based audio guide that uses GPS to track your location and play the narration automatically as you drive. You don't need to worry about following a map or a schedule. You can stop and start as you like, and take as much time as you want at each point of interest. You can also pause and resume the tour anytime, and even take detours if you wish.
The tour covers all the major attractions of the park, such as Delicate Arch, Balanced Rock, Double Arch, and more. You will learn how these incredible rock formations were created over millions of years by erosion and weathering. You will also hear about the ancient cultures that inhabited this land, the plants and animals that thrive here, and the conservation efforts that protect this fragile ecosystem.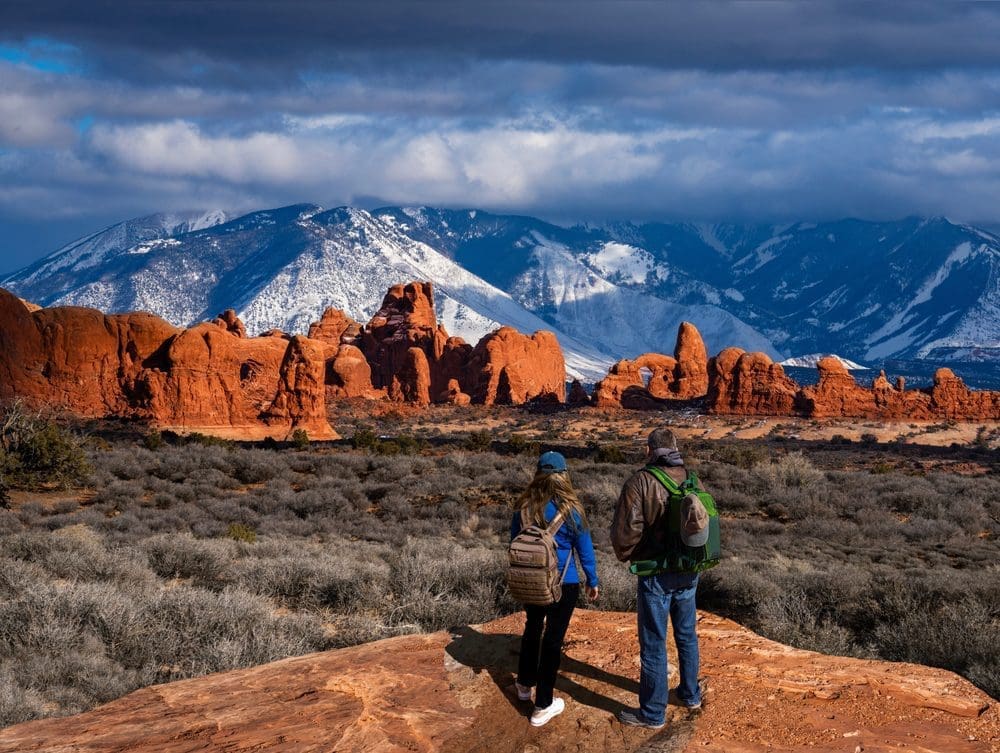 But don't just take our word for it. Listen to what one of our happy customers had to say about our tour:
"Audio tour is very good. There were a few glitches and hiccups but some of those can be attributed to operator error. The tour does an excellent job of knowing where you are at in the NP and telling you about your location and identifying structures and providing background on the rock formations. We also took a tour of Arches NP from a local operators (@ $118/person) and the audio tour was much much better and a whole lot more informative than the local tour operator. I would highly recommend this tour to supplement your visit to Arches National Park." – Barb_B (Viator, May 8, 2023)
As you can see, our self-guided driving tour is not only more convenient and flexible than other tours, but also more informative and engaging. And the best part is, it's only $14.99 per vehicle. That's a fraction of what you would pay for a guided tour that may not even cover everything you want to see and hear.
So what are you waiting for? Get the tour today and be ready for an unforgettable adventure in Arches National Park!
Essential Travel Guide: