In addition to its sunshine, attractions and beauty, California is known for some iconic food. When you're in California, you'll have to give these a try.
Animal-Style Burgers and Fries
Southern California's well-known surfer and skater culture also was part of the origination of this popular food option. In the 1960s, In-N-Out Burgers was a popular burger restaurant and a popular hangout for surfers. This group of rowdy surfers preferred a mustard grilled burger covered with a "special sauce," cheese, and grilled onions. The manager told the group to ask for their customized order "animal style," referring to the surfers' wild antics. The burger joint exploded all over the U.S. and "animal style" is still a popular way to order your burgers and fries.
Oysters
Close access to the ocean means you get fantastic, fresh oysters. Drive down the coast and pop into restaurants to experience this fresh-from-the-ocean delicacy. You'll find fresh oysters in Santa Barbara, San Francisco, and all throughout California.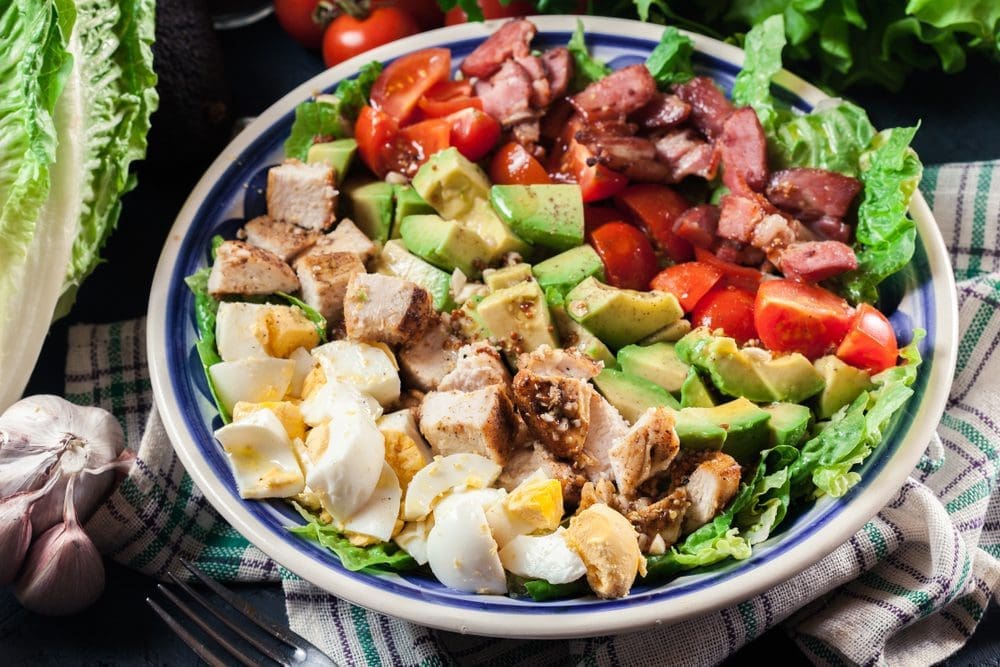 Cobb Salad
In 1926, a restaurant called "The Brown Derby" opened on Wilshire Boulevard in Los Angeles, California. It was within walking distance of the movie studios and soon became a popular spot for the Hollywood crowd. You would see Lucille Ball, Jimmy Stewart, and Charlie Chaplin tucked away at a table. In 1935, one night after everyone had left, Chef Robert Cobb wanted to whip himself up a late-night snack. He checked out his fridge and pulled out the day's leftovers–some hard-boiled eggs, bacon, a little roasted chicken and avocado. He used his fridge leftovers into a salad and shared his late night snack with his friend Sid Grauman. Apparently, this salad was an immediate hit and Sid showed up at lunch time the following day to request the same dish, which is now known as the "Cobb Salad." 
Clam Chowder in a Sourdough Bowl
San Francisco is home to many famous foods, but one of the timeless dishes is clam chowder in a bowl of freshly baked sourdough bread. It's said that when the miners relocated to San Francisco during the Gold Rush, they brought sourdough starters with them so they could make bread. Fisherman's Wharf in San Francisco is said to have some of the best clam chowder in the city.
No matter where you go in California, you have plenty of options. You can see the best of California using our Self-Guided Driving tour of California bundle featuring 12+ fun and engaging tours.