It doesn't come as a surprise that Los Angeles is called the "Entertainment Capital of the World." A top filming location for filmmakers and television producers alike; most of us already know that some of the most popular movies have been shot here. Any guesses which ones we're talking about? Well, the Academy Award-winning movie La La Land (2016)was set in Los Angeles. Also, Quentin Tarantino's classic Pulp Fiction (1994) was filmed in various locations around LA. With its year-round sunshine, diverse landscapes, and iconic landmarks, this Californian city offers mind-boggling options for creating the perfect backdrop for any production.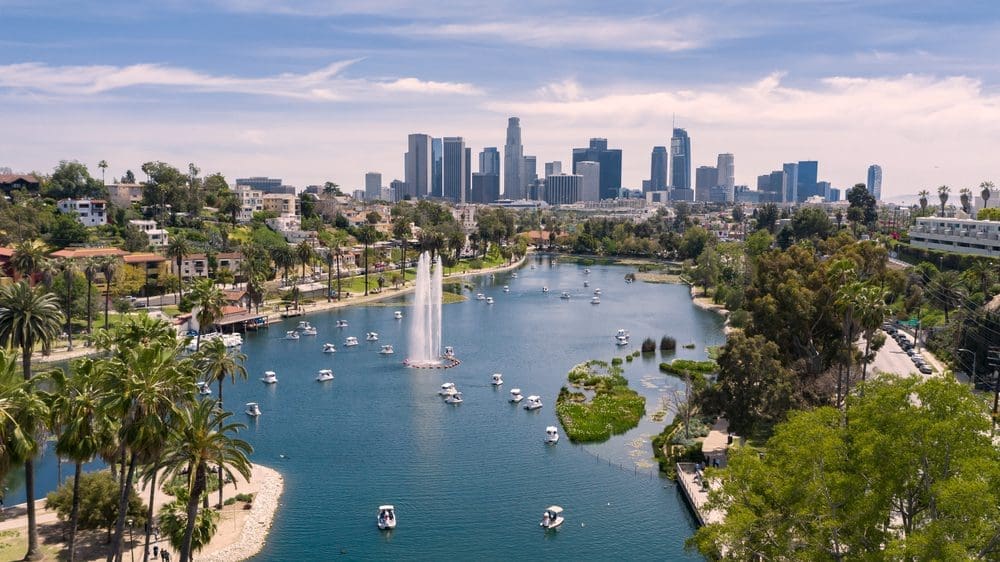 If you plan to visit LA and explore some of the most famous filming locations, this self-guided tour is the best way to do so. Plan and discover top spots at your own pace, and make sure you visit the locations listed below if you want your photo gallery to look as lit as your favorite movie scenes!
Griffith Observatory: This is undoubtedly one of the most popular filming locations, thanks to its stunning views of LA and iconic architecture. The observatory has been featured in many films, including the classic James Dean film "Rebel Without a Cause," and offers a unique location for filming scenes involving astronomy or space.
LA Union Station: From Pear Harbor, The Dark Knight Rises to Blade Runner and Catch Me If You Can, the LA Union Station has been the backdrop to some of the most iconic movie scenes. It's a must-visit for every movie buff out there!
The Last Bookstore: Known for its unique layout and eclectic selection of new and used books, the Last Bookstore has made an appearance in numerous music videos, movies, including Gone Girl, and TV shows, such as The Mindy Project, Divergent and Californication.
Bradbury Building: This historic landmark building located in downtown Los Angeles. Its unique architecture and distinctive interior have made it a popular filming location for TV shows, music videos and movies, including Blade Runner (500) Days of Summer, and the Academy Award-winning silent film The Artist.
Beverly Hills: Brimming with a luxurious and upscale atmosphere, it is home to many mansions and high-end boutiques, making it a popular location for filming scenes involving wealthy characters or glamorous lifestyles.
If you're anything like us and love traveling on your terms, then we have a fantastic recommendation for you! The self-guided California tour bundle is a must-try! It covers the most iconic LA filming locations and several other self-guided tours, including Hollywood Homes, Big Sur, Silicon Valley, and 17 Mile. It's perfect for those who want to explore the best of California at their own pace without any pressure or time constraints. You can take your sweet time and soak in the incredible locations without worrying about anyone rushing you. It's a total win-win situation, and we can't recommend it enough!
Essential Travel Guide: