Los Angeles is a diverse city with many beautiful areas, each with its own unique charm. While opinions may vary, one of the most commonly regarded beautiful parts of Los Angeles is the coastline, particularly the beaches of Santa Monica and Venice. The pristine sandy beaches, the picturesque Santa Monica Pier, and the vibrant boardwalk of Venice Beach attract locals and visitors alike. The stunning ocean views, the palm trees, and the lively atmosphere make these areas incredibly appealing. And you can experience it all at your own pace with this self-guided tour by Action Tour Guide.
Another area often considered beautiful is Griffith Observatory and Griffith Park. Located in the Hollywood Hills, Griffith Observatory offers breathtaking panoramic views of the city skyline, the Pacific Ocean, and the surrounding mountains. The park itself is vast, featuring hiking trails, picnic areas, and the iconic Hollywood sign, making it a favorite spot for nature lovers and outdoor enthusiasts.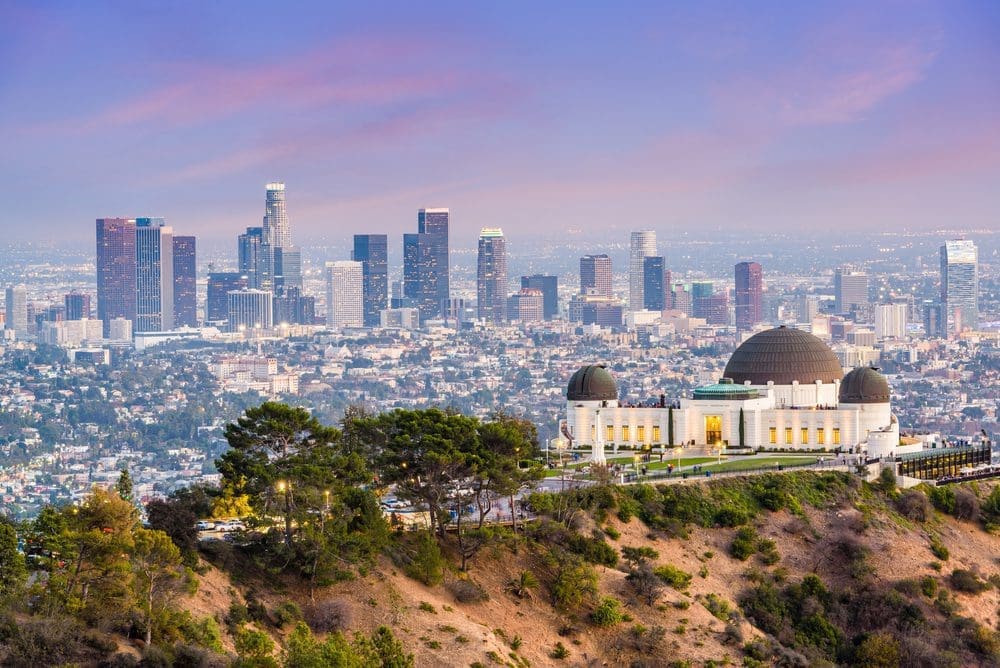 Additionally, the Getty Center, situated in the Santa Monica Mountains, is renowned for its stunning architecture and beautiful gardens. The art museum houses an extensive collection of European paintings, sculptures, and decorative arts, while its hilltop location provides magnificent views of the city.
Other notable mentions include the historic and culturally rich neighborhood of Downtown Los Angeles, with its iconic buildings such as the Walt Disney Concert Hall and the Union Station, as well as the peaceful and scenic Huntington Library, Art Museum, and Botanical Gardens in San Marino. Los Angeles has something to offer every type of traveler. Our Tour of California Self-Guided Driving Bundle lets you make the most of LA, along with several other attractions, like Silicon Valley, La Jolla, Lake Tahoe and Joshua Tree National Park.
Essential Travel Guide: