In the sprawling metropolis of Los Angeles, there is one neighborhood that stands out as the shimmering epicenter of the global entertainment industry — Hollywood. With its iconic sign perched atop the hills and a rich history steeped in glamor and stardom, Hollywood has become synonymous with the glitz and allure of the silver screen. If you want to delve into the enchanting world of Hollywood, where dreams are made and legends are born, then this self-guided tour by Action Tour Guide is highly recommended.
Historical Significance:
Hollywood's journey began in the early 20th century when filmmakers sought an escape from the confines of the East Coast and discovered the ideal setting in Southern California. The combination of favorable weather, diverse landscapes, and proximity to talented actors and crew members laid the foundation for Hollywood's rise to prominence. The first motion picture studio, the Nestor Company, was established in Hollywood in 1911, marking the birth of a new era in the world of cinema.
Film Industry Hub:
Hollywood quickly became the nucleus of the American film industry, housing major studios such as Paramount Pictures, Warner Bros., Universal Pictures, and 20th Century Fox (now known as 20th Century Studios). These studios have produced countless iconic films and introduced legendary actors and actresses to the world stage. From the golden age of Hollywood to modern blockbusters, the influence of this entertainment powerhouse is immeasurable.
Walk of Fame:
One of the most recognizable symbols of Hollywood is the Walk of Fame. Stretching along Hollywood Boulevard and Vine Street, this renowned landmark honors the contributions of influential personalities in the entertainment industry. Each star on the walkway bears the name of a luminary, including actors, directors, musicians, and other industry professionals. Visitors from around the globe flock to this iconic attraction to stroll among the stars and pay tribute to their favorite Hollywood legends.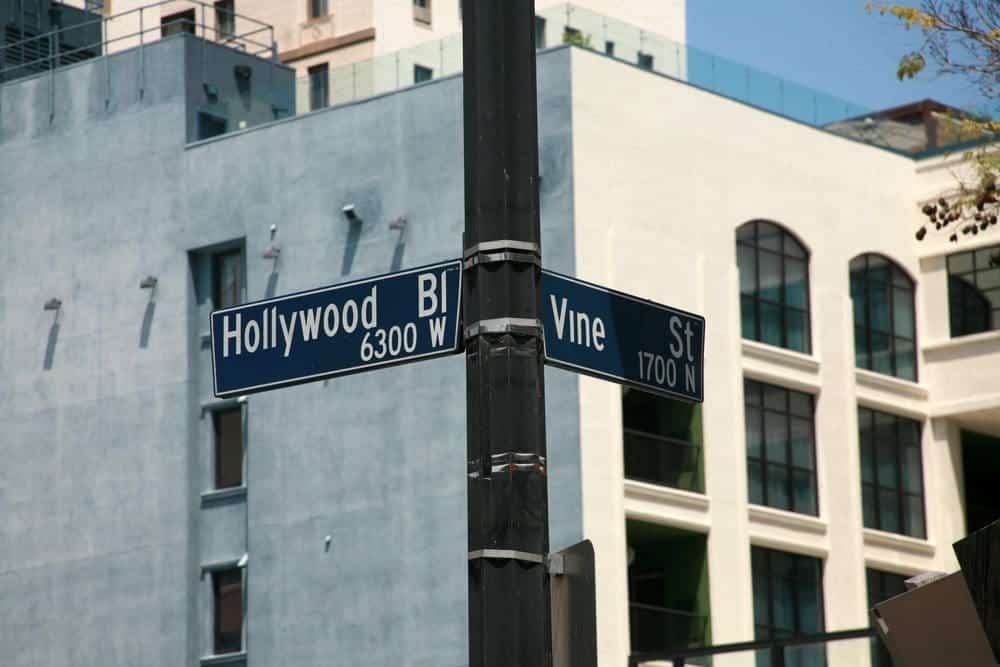 Landmarks and Attractions:
Hollywood offers a plethora of attractions that cater to cinephiles and tourists alike. The iconic Hollywood Sign, originally erected in 1923 as an advertisement for a housing development, has become a symbol of the neighborhood and is a must-see landmark. The TCL Chinese Theatre, famous for its handprints and footprints of Hollywood stars, is another popular destination. Additionally, the Dolby Theatre, home to the annual Academy Awards ceremony, showcases the pinnacle of cinematic achievement.
Embark on an unforgettable adventure with Action Tour Guide's Tour of California Self-Guided Driving Bundle, unlocking the gateway to an array of extraordinary destinations. This comprehensive package not only allows you to fully immerse yourself in the wonders of Los Angeles but also grants access to a captivating collection of attractions, including the iconic Silicon Valley, the breathtaking beauty of La Jolla, the serene landscapes of Lake Tahoe, and the awe-inspiring Joshua Tree National Park. Start planning your trip right away!