Hey there, fellow traveler! So you've just touched down in the fabulous city of Los Angeles, ready to embark on an unforgettable adventure. Well, get ready to be blown away because LA has something for everyone. From glamorous Hollywood to the sun-kissed beaches of Santa Monica, this city is bursting with excitement and endless possibilities. So, let's dive right into the heart of LA and discover what you should do when you first arrive. And remember, you can experience it all at your own pace with this self-guided tour by Action Tour Guide.
First things first, take a deep breath and soak in the California sunshine. It's time to embrace the West Coast vibes! Start your LA journey by exploring the different neighborhoods. Each one has its own personality and unique attractions. Hollywood is an obvious must-visit, with its iconic Walk of Fame and the historic Hollywood Sign. Snap a selfie with your favorite celebrity's star and immerse yourself in the glitz and glamor of the entertainment capital of the world.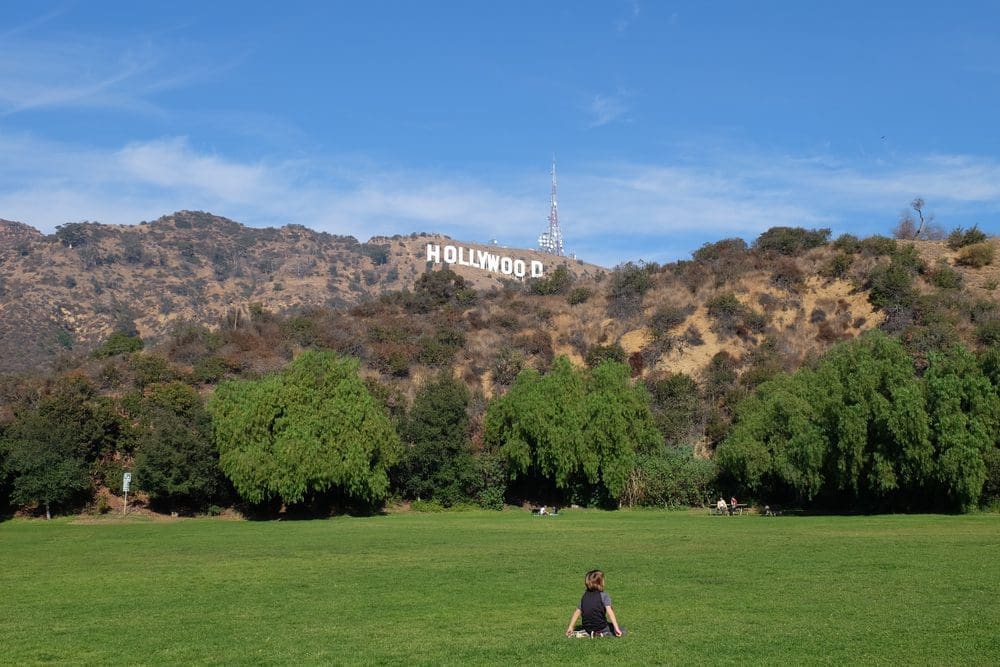 If you're a movie buff, a visit to Universal Studios is an absolute must. Step into the magical world of filmmaking, experience thrilling rides, and get behind-the-scenes glimpses of some of your favorite movies and TV shows. And hey, don't forget to keep an eye out for any celebrity sightings!
But LA isn't all about Hollywood. Head over to the enchanting neighborhood of Beverly Hills, where luxury and sophistication reign supreme. Take a leisurely stroll down Rodeo Drive, where high-end fashion boutiques and upscale shops line the streets. You might even spot a few Lamborghinis or Ferraris cruising by. Channel your inner fashionista and indulge in some window shopping or splurge on a designer item if you're feeling fancy.
Now, let's talk about the quintessential LA experience – the beaches! Santa Monica is a coastal paradise that offers a perfect blend of relaxation and excitement. Take a walk along the Santa Monica Pier, breathe in the salty ocean air, and enjoy panoramic views of the Pacific Ocean. If you're feeling adventurous, hop on the Ferris wheel for a breathtaking ride or test your skills at the various arcade games. And of course, don't leave without dipping your toes in the water and feeling the warm sand between your toes.
When you've had your fill of sun and surf, make your way to Downtown LA, a vibrant hub of culture and entertainment. Explore the bustling streets, visit the Grammy Museum to celebrate music history, and admire the stunning architecture, including the iconic Walt Disney Concert Hall. If you're a food lover, you're in for a treat. Downtown LA boasts a diverse culinary scene, from trendy food trucks to world-class restaurants, serving up delectable dishes from all corners of the globe.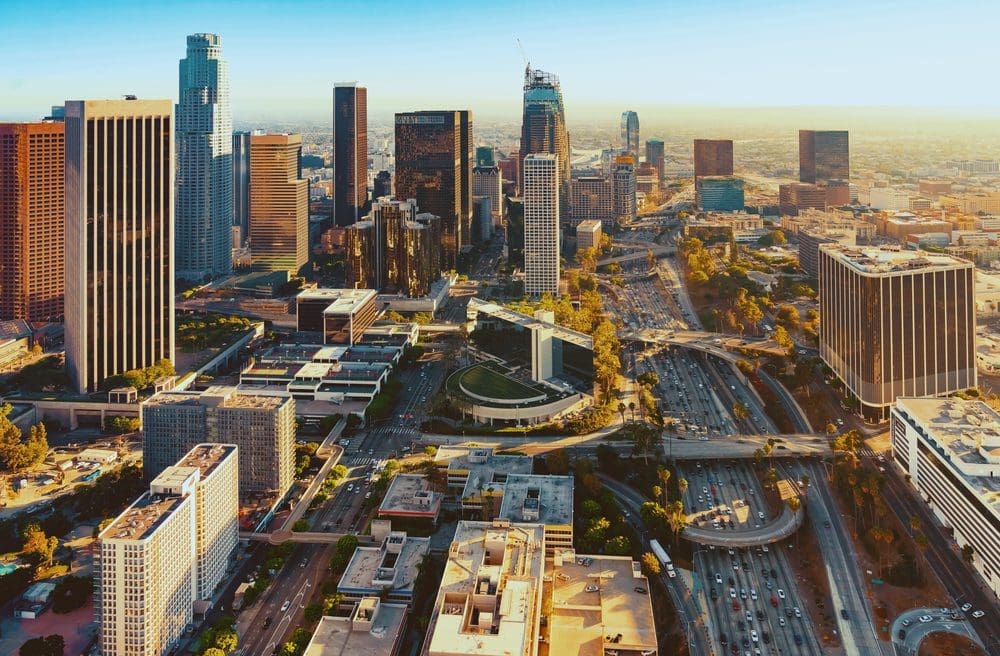 As night falls, LA truly comes alive. Experience the electrifying nightlife by checking out the trendy bars and clubs in West Hollywood or Downtown. Dance the night away, mingle with locals and fellow travelers, and create memories that will last a lifetime.
Of course, this is just the tip of the iceberg when it comes to LA's offerings. There are countless museums, art galleries, hiking trails, and hidden gems to discover. So, embrace the spirit of adventure, explore to your heart's content, and let the magic of LA unfold before your eyes.
Remember, LA is a city that thrives on diversity, creativity, and endless possibilities. So, get out there and create your own unique LA story. Whether you're chasing fame, seeking relaxation, or simply indulging in the vibrant atmosphere, LA will leave an indelible mark on your soul. Enjoy every moment of the City of Angels and more that California has to offer with this Tour of California Self-Guided Driving Bundle.
Essential Travel Guide: