The Grand Canyon National Park is Arizona's well-known park and a top must-see destination. This gorgeous state is also home to 21 additional National Park Service monuments, recreation areas, memorials, and historic sites. We'll focus on the Grand Canyon so you can plan your park tour. 
Grand Canyon National Park
The Park has a South Rim and a North Rim. The South Rim has more lodging, restaurants, museums, and services, but tends to be packed during the summer months. If you're planning a trip to the Grand Canyon between June and mid-October, check out the North Rim. It has limited services but the same stunning views as the South Rim. Both sides feature spectacular views of the world-famous canyon that was carved by the Colorado River millions of years ago. It's also considered a sacred home to 11 different Native American tribes.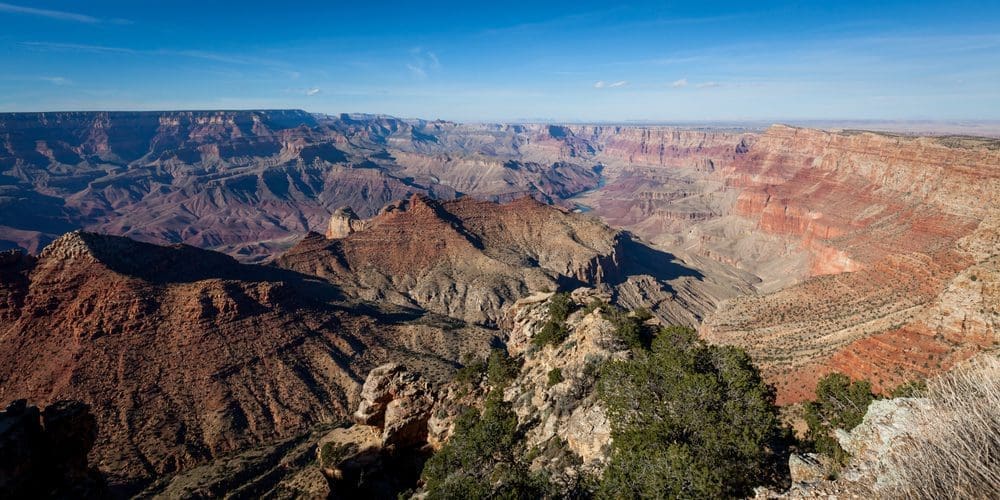 North Rim
Here are some highlighted hikes, views, and scenic drives:
North Kaibab trail
Widforss trail
Uncle Jim Trail
Route on the Cape Royal Road
South Rim
Here are some South Rim highlights:
Bright Angel trail
Desert View Drive
Grand Canyon Village
Hermit Road
Summer months in the Grand Canyon are hot and dry, and at 7,000 feet, it's easy to get sunburned or dehydrated. Pack your sunscreen, tons of water, layers, and some snacks. If you plan to hike into the canyon, it gets hotter as you descend into it.
The Grand Canyon features some of the most scenic views in the world, and Arizona has more to offer than this amazing National Park. Consider Action Tour Guide's self-guided Arizona tours of the Grand Canyon, Sedona, Page, Horseshoe Bend, and Hoover Dam. By purchasing a tour, you can explore Arizona at your own pace and create your dream tour of its breathtaking sites.