Absolutely! Downtown LA is definitely worth visiting and offers a unique and vibrant experience. It's the heart of the city, filled with a rich blend of history, culture, and modernity that will captivate your senses. And you can make the most of it with this self-guided tour by Action Tour Guide.
Firstly, downtown LA is known for its stunning architecture. You'll find a mix of iconic skyscrapers like the U.S. Bank Tower and the Walt Disney Concert Hall, which showcase the city's impressive skyline. Strolling through the streets, you'll be surrounded by a blend of old and new buildings, telling the story of LA's growth and evolution.
One of the must-visit spots in downtown LA is the famous Grand Central Market. This bustling food hub has been around since 1917, offering an incredible variety of culinary delights. From tacos and pupusas to artisanal coffee and freshly baked bread, there's something to satisfy every craving. The vibrant atmosphere and diverse range of cuisines make it a food lover's paradise.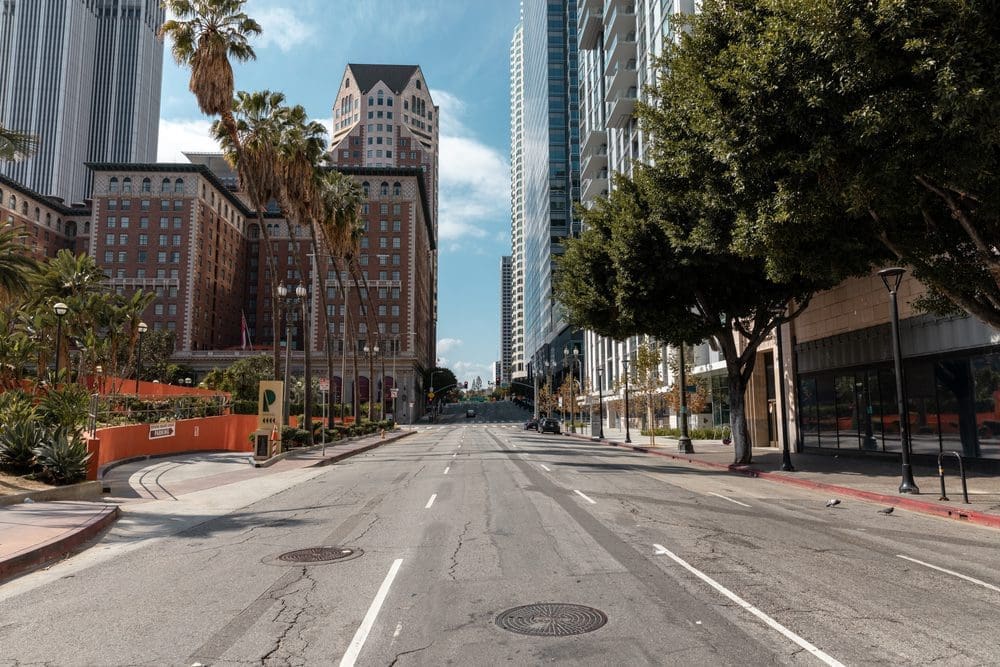 For art enthusiasts, downtown LA is a treasure trove. The neighborhood is home to the renowned Museum of Contemporary Art (MOCA), showcasing cutting-edge contemporary art from around the world. You can also explore The Broad, a contemporary art museum featuring an impressive collection of modern masterpieces. And don't forget to take a stroll along the Arts District, where you'll find countless galleries and street art that add an extra splash of color to the area.
Sports fans will be thrilled to know that downtown LA is home to the Staples Center, where you can catch exciting NBA basketball games, NHL hockey matches, and even major concerts and events. The energy inside the arena is infectious, and being part of the crowd cheering on your favorite team is an experience you won't forget.
If you're in the mood for some retail therapy, head over to the bustling shopping district of Figueroa Street. You'll find a mix of high-end boutiques, trendy fashion stores, and even bargain outlets. The historic Bradbury Building is another architectural gem worth visiting, and it's been featured in several movies, including the sci-fi classic "Blade Runner."
Downtown LA is also known for its lively nightlife scene. From trendy rooftop bars offering panoramic views of the city to speakeasies hidden behind unassuming storefronts, there's no shortage of places to unwind and enjoy a drink after a day of exploring. So, whether you're a history buff, an art lover, a foodie, or just looking to experience the vibrant energy of a bustling city, downtown LA has something for everyone. If you're looking to explore the best of LA and beyond, Action Tour Guide's Tour of California Self-Guided Driving Bundle is the perfect way to embark on your adventure.
Essential Travel Guide: