I have visited both Charleston and Savannah, and I can say that they are both beautiful and charming cities in the South. They have a lot in common, such as their historic architecture, their coastal landscapes, their rich culture, and their friendly people. But they also have some differences that make them unique and appealing in their own ways. So which one is better? Well, that depends on what you are looking for.
If you are looking for a city that has more history, more attractions, and more diversity, you might prefer Charleston. Charleston is the oldest and largest city in South Carolina, and it has played a significant role in the American Revolution and the Civil War. You can learn about its fascinating past by visiting landmarks such as Fort Sumter, where the first shots of the Civil War were fired, or the Old Slave Mart Museum, where enslaved Africans were sold. You can also admire its stunning architecture, from the colorful houses of Rainbow Row to the majestic churches of the Holy City. Charleston has a vibrant arts and entertainment scene, with venues such as the Dock Street Theatre, the first playhouse in America, or the Spoleto Festival USA, one of the world's leading performing arts festivals. Charleston also boasts a diverse and delicious cuisine, influenced by its African, French, and Caribbean heritage. You can taste dishes such as shrimp and grits, she-crab soup, or Hoppin' John at some of the best restaurants in the country.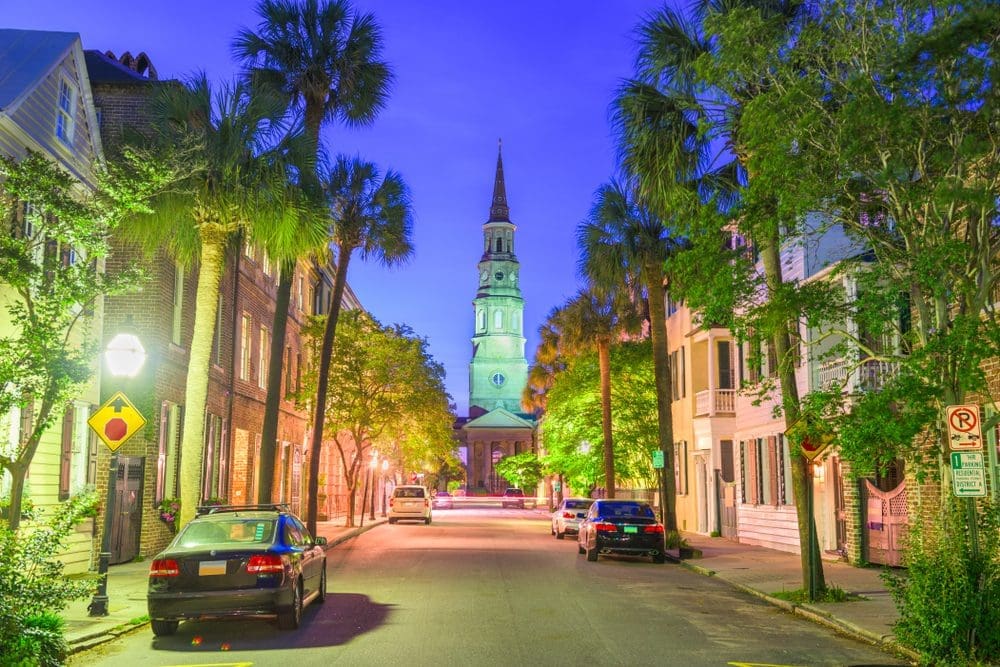 If you are looking for a city that has more charm, more nightlife, and more relaxation, you might prefer Savannah. Savannah is the oldest and most scenic city in Georgia, and it has a laid-back and romantic atmosphere. You can explore its historic district, which is filled with 22 park squares, each with its own personality and beauty. You can also stroll along its riverfront, where you can find shops, bars, and restaurants. Savannah is known for its drinking culture, as it allows you to carry your alcoholic beverages in to-go cups within the downtown area. You can enjoy a cocktail or a beer at some of the lively pubs and clubs in the city. Savannah also has a lot of natural beauty, with its Spanish moss-draped trees, its fragrant gardenias, and its nearby beaches and islands. You can relax and unwind at places such as Tybee Island, where you can swim, surf, or sunbathe.
Both Charleston and Savannah have something to offer for every traveler. A walking tour of Charleston is a great way to see the highlights of this amazing city in a few hours. 
Essential Travel Guide: