There is no entrance fee for the Hoover Dam, although you'll have to buy a ticket if you want to go inside. There are a few different options for Hoover Dam tickets, each with its own price. The most basic option is the self-guided tour of the visitor center, which costs $10 and features narrated exhibits, a 3D model of the dam's inner workings, and an observation deck with a full 360-degree view of the dam itself. Tickets for children between 4 and 10 are also $10, although kids 3 and under are free. If you're just taking a quick stop at the Hoover Dam while driving through the area, then the self-guided tour should be more than enough to keep your interest. However, there's plenty more of the dam to see if you're willing to spend a little more on the ticket.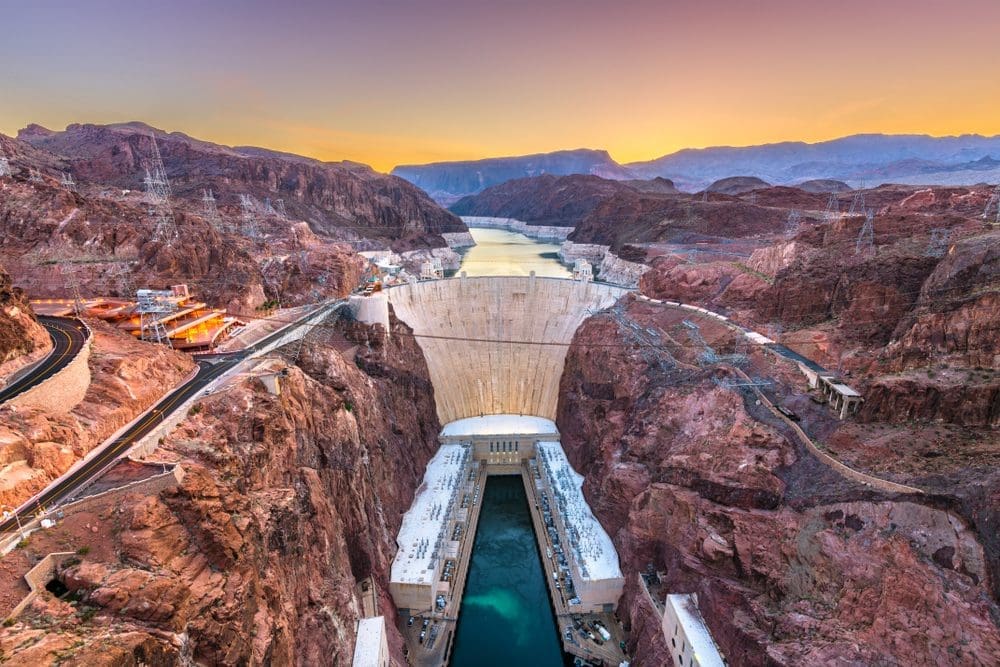 The next step up is a guided tour of the power plant attached to the dam, which costs $15 for adults and $10 for children over 4. The power plant tour includes a walkthrough of the dam's commercial power generators, the original construction tunnels, and a visit to a viewing platform overlooking an enormous floodgate. If you can spare the extra $5, we think it's worth taking the plant tour just so you can feel the platform vibrating from the force of all that water. A ticket to the power plant tour also grants you access to the visitor center, so you're not missing out on that either.
Finally, if you're willing to spend $30 per adult, you can take a tour of the dam itself. This tour includes some fun stops in the tunnels that run through the dam, but the best part is definitely getting to walk along the top. If you're planning on making a day of your trip to the Hoover Dam, we absolutely recommend taking the full tour.
If you want to hear more about the Hoover Dam, we offer a self-guided driving tour starting in Las Vegas and ending at the dam. More prolific travelers might also be interested in Action+, a yearly subscription offering access to all our US-based tours for a single price.
Essential Travel Guide: