Los Angeles is an incredible city to visit at any time of the year, but the best time for you to plan your trip really depends on what you're looking for and your personal preferences. Let me walk you through the different seasons to help you decide which one suits you best. And remember, you can make the most of LA at your own pace with this tour by Action Tour Guide.
If you're a fan of warm weather and sunshine, then the summer months from June to August might be ideal for you. During this time, you can expect temperatures to soar, with highs averaging in the 80s and 90s Fahrenheit (high 20s to mid-30s Celsius). It's the perfect opportunity to hit the famous beaches, like Santa Monica or Venice Beach, and enjoy outdoor activities like hiking in the nearby mountains or exploring the iconic Griffith Observatory.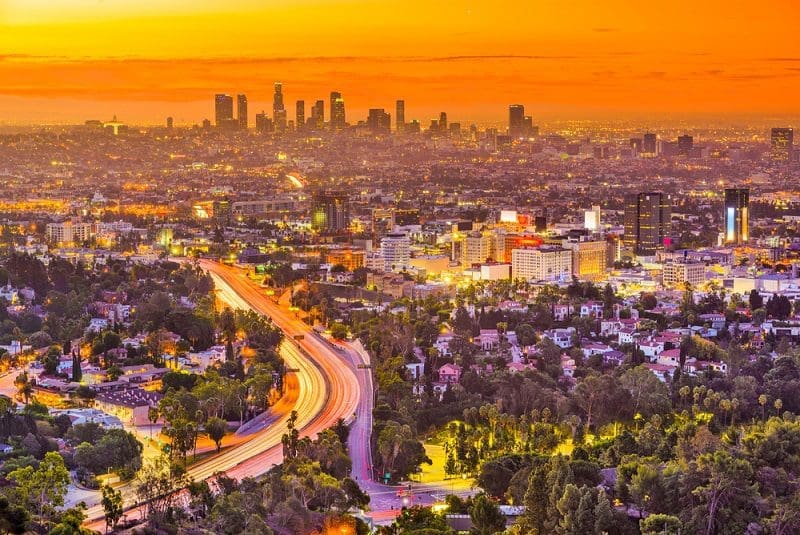 On the other hand, if you prefer milder temperatures and fewer crowds, you might consider visiting in the spring (March to May) or fall (September to November). During these seasons, you can expect pleasant temperatures ranging from the 60s to the 70s Fahrenheit (15-25 degrees Celsius). Spring brings beautiful blooming flowers and a refreshing vibe, while fall offers stunning sunsets and generally clearer skies.
Winter in Los Angeles, from December to February, is generally mild, with temperatures in the 60s Fahrenheit (around 15 degrees Celsius) during the day and cooler evenings. It's a great time to explore popular attractions like Universal Studios or the Getty Center without dealing with large crowds. Plus, if you're a movie fan, you might catch the glitz and glamor of award season, as Los Angeles is home to the entertainment industry.
It's important to note that Los Angeles does experience occasional rain, usually during the winter months. While it doesn't rain heavily or for extended periods, it's a good idea to check the forecast and pack an umbrella or light rain jacket, just in case.
Ultimately, the best time to visit Los Angeles depends on your preferences for weather, crowd levels, and the activities you wish to engage in. Keep in mind that LA is a bustling city year-round, so no matter when you go, there's always something exciting to see and do! By the way, if you want to see more of what California has to offer other than LA, then make sure to check out Action Tour Guide's Tour of California Self-Guided Driving Bundle.
Essential Travel Guide: