Unfortunately, the road that runs across the top of the Hoover Dam is now closed to through-traffic, which means you can't just drive over it anymore. However, if you're just passing through the area and you'd like a glimpse of the nation's most famous dam, you can get a pretty decent view as you cross the Colorado River on Arizona Highway 93/Interstate 11. The dam is located to the east of the bridge, so the best way to see it is if you're traveling north and you look to your right. Be warned: it's not the best view, so you'll probably have to crane your neck to see it.
If you're willing to backtrack, you can still drive along the top of the Hoover Dam. In fact, there's no charge unless you want to stop at one of the parking lots, so you can drive across and back for free. However, the Arizona side of the access road has been closed, which means you won't be able to meet back up with the highway on the other side. You'll have to enter from the Nevada side, drive across the dam, and then turn around and drive back to Nevada.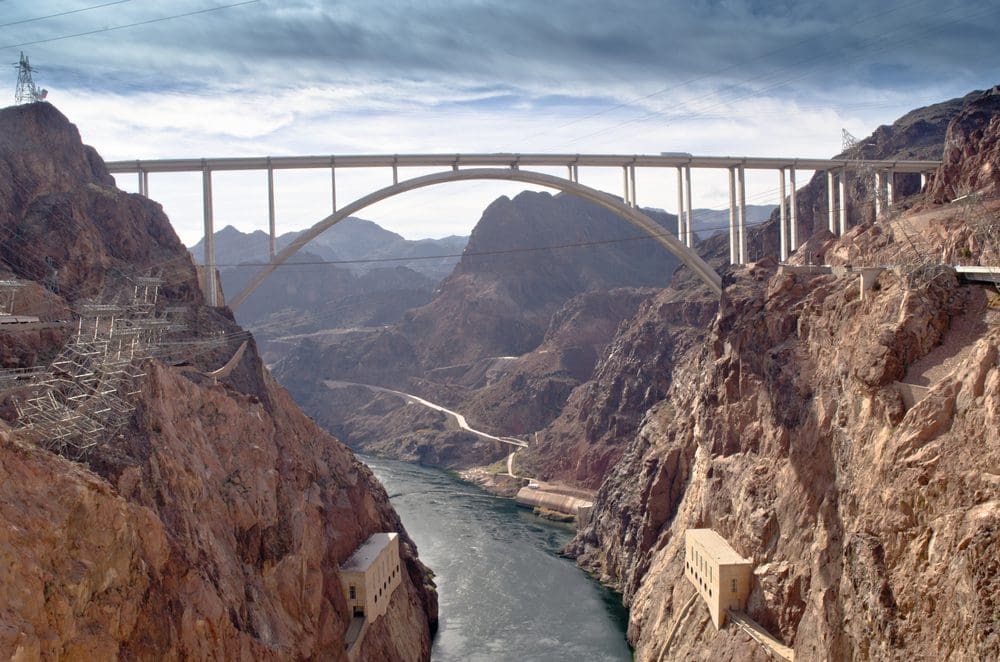 It's worth keeping in mind that you'll have to pass through a security checkpoint before you can reach the dam itself. Weapons aren't allowed on the dam, so you won't be allowed past the checkpoint if you keep a firearm or pepper spray in your car. You'll also be stopped if you have a drone or any marijuana on you, so stoners and filmmakers should make sure these things are packed away.
If you're interested in learning more about the Hoover Dam, we offer a self-guided driving tour starting in Las Vegas and ending at the dam. More frequent travelers might also be interested in Action+, a yearly subscription that grants access to all 100+ of our US tours.
Essential Travel Guide: