The water trapped behind the Hoover Dam is called Lake Mead, and it's the largest man-made lake in the United States. Its deepest point is 532 feet at full capacity, although the water levels have been lower in recent years. Lake Mead is the largest reservoir in the US in terms of water capacity, holding up to 9.3 million gallons of freshwater. About 20 million people get their drinking water from Lake Mead, including communities in California, Arizona, Nevada, and across the border in Mexico. However, due to droughts and increased demand, the water level in Lake Mead is at its lowest point in the last 85 years. The reservoir is currently only about 28% full, and the water level drops a little lower every year.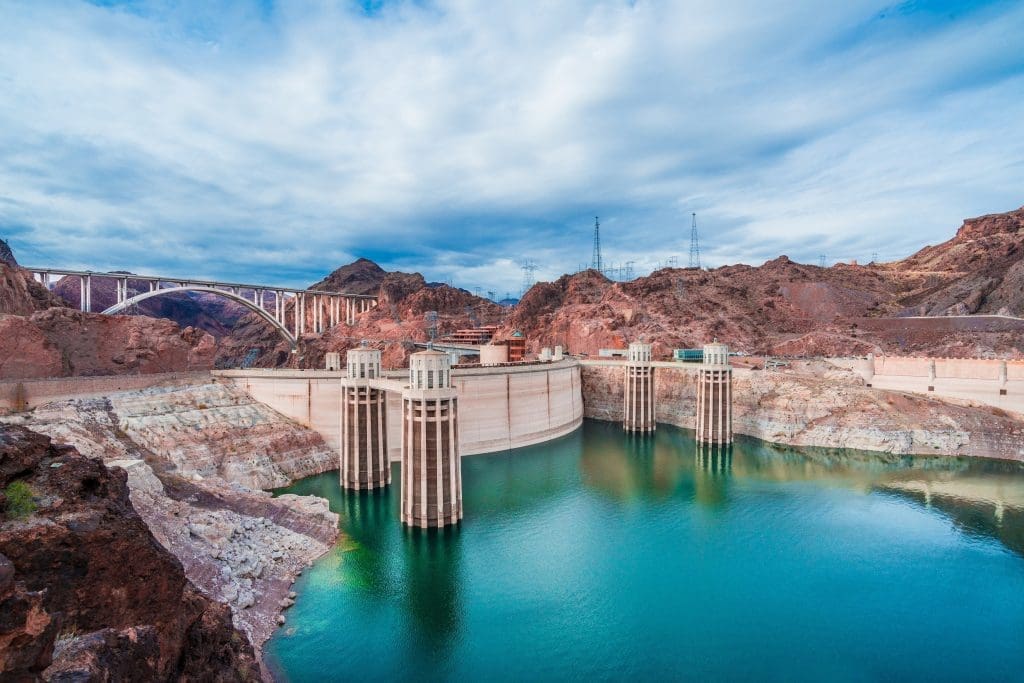 Here's a fun fact about Lake Mead: at the bottom of the lake, under all that water, is the wreckage of a B-29 airplane that crashed in 1948. The plane was testing a top-secret missile guidance system called the "Sun Tracker" when a faulty altimeter led the pilot to accidentally crash into the lake, skipping the aircraft across the water like a rock before it finally sank under the water. The plane's crew survived but were sworn to secrecy, and the wreckage of the B-29 wasn't discovered by the public until 2001, over 50 years later. If you're interested in scuba diving under the lake, you can actually take a guided tour out to the crash site under the lake and see the plane for yourself.
If you want to learn more about the Hoover Dam and Lake Mead, we recommend our own self-guided driving tour that runs from Las Vegas to the dam itself. More frequent travelers might also be interested in Action+, a yearly subscription that grants access to all 100+ of our US tours.
Essential Travel Guide: