The Hoover Dam might look like nothing more than an enormous concrete wall, but the inside holds 17 powerful generators that generate about 4 billion kWh of electricity every year, supplying power to about 1.3 million people. This kind of energy is called hydroelectricity, and it's the most frequently-used type of clean energy in the world. About one-sixth of the world's power is generated by hydroelectric sources like the Hoover Dam, more than all other clean energy sources combined. When it was first constructed, the Hoover Dam was the largest hydroelectric power generator in the world, although that position is currently held by the Three Gorges Dam in China. Here's how it works: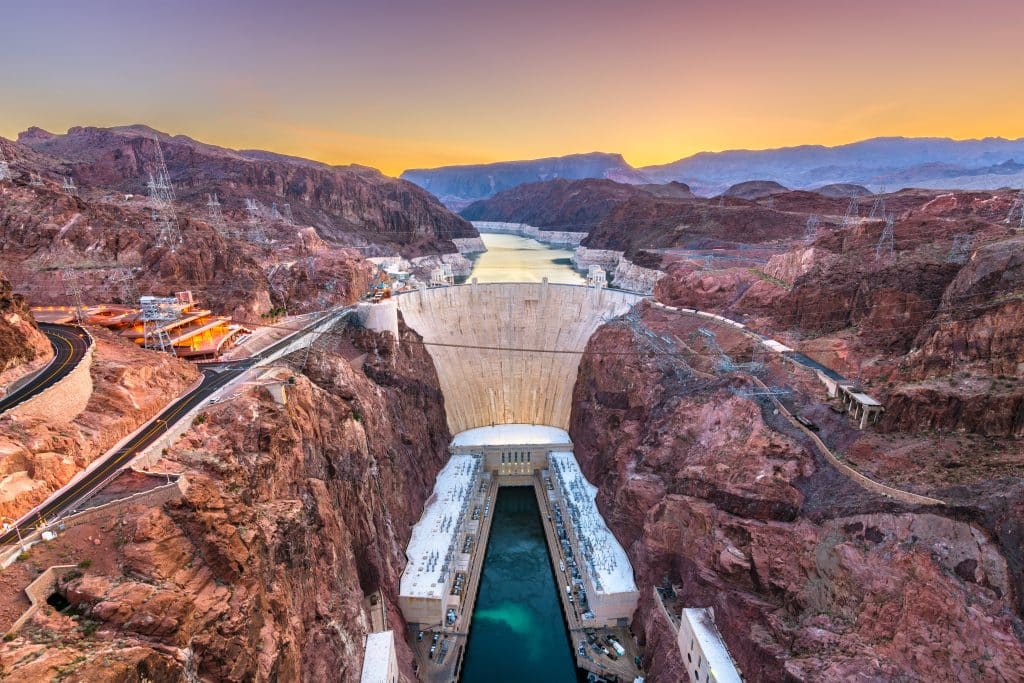 Inside the Hoover Dam are 17 massive generators, each one weighing about as much as four and a half fully-loaded Boeing 747 airliners. The generators house gigantic turbines, almost like water wheels. Each turbine is connected to a shaft holding powerful magnets. As water flows through the dam and into the generators, it forces the turbines to spin, rotating the shaft and moving the magnets around a tightly-wrapped length of copper wiring. The magnets moving around the copper wire pushes the electrons in the copper, creating a current and generating electricity. Put simply, the turbines convert the kinetic energy of the rushing water into mechanical energy that powers the electrical generators. With about 15 swimming pools' worth of water flowing through the generators every second, it's easy to see how the Hoover Dam can generate so much power. While reduced water levels have limited the electricity output of the dam in the past few decades, each of the 17 generators is capable of powering a city the size of Seattle or Denver at peak capacity.
Interested in learning more about the Hoover Dam? We recommend checking out our own Self -Guided Hoover Dam Tour for more information. If you enjoy the tour, we also offer Action+, a yearly subscription that grants access to all 85+ of our US tours for a single price.
Essential Travel Guide: