You can absolutely still walk across the top of the Hoover Dam. In fact, you don't even have to pay for it – the dam has no admission fees. However, if you want to see inside the dam, you'll have to buy a ticket for a guided tour. A $10 ticket will get you access to the observation deck and the visitor center, a $15 ticket adds a guided tour of the power plant, but we recommend springing for the $30 guided tour of the dam's inner workings. If you're planning on making a whole day of your trip, it's well worth the money to see how the dam works up close.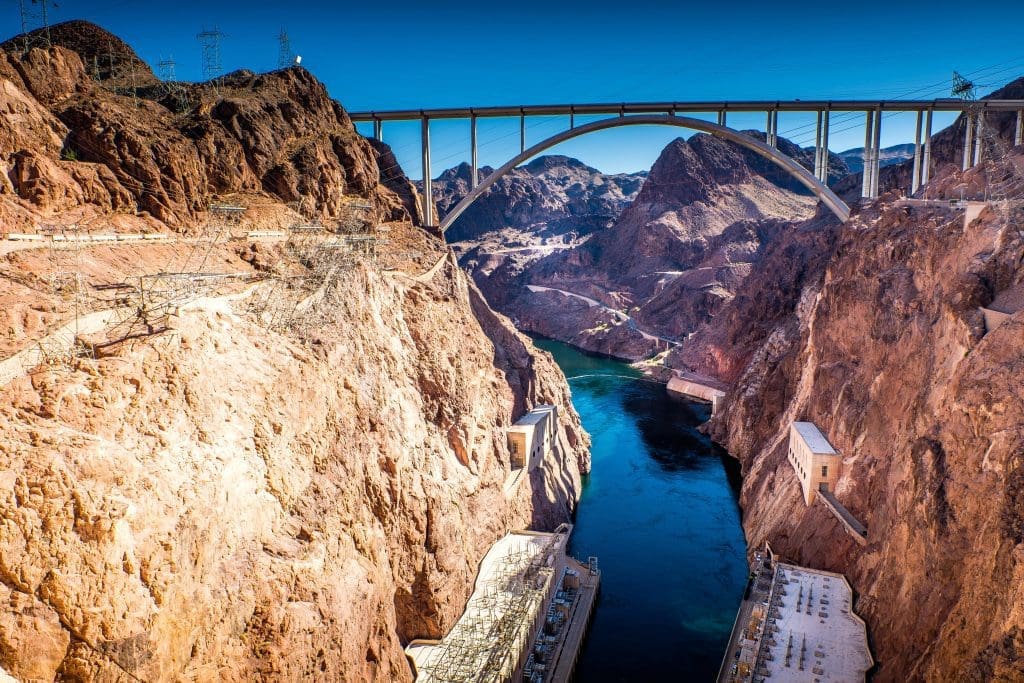 Of course, if you do want to visit without spending any money, you can walk along the top of the Hoover Dam for free. Parking anywhere on the Nevada side of the dam will cost you $10, but you can find a free lot on the Arizona side if you drive across the dam and up the hill past parking lot 9. Keep in mind that the access road on the Arizona side of the river has been closed for security reasons, so the only way to reach the dam is by taking Route 172 in Nevada. You can take as much time on top of the dam as you want – just make sure to wear sunscreen and bring plenty of water, since the summer temperatures at the Hoover Dam frequently crack triple digits.
Interested in learning more about the Hoover Dam? Why not check out our self-guided Hoover Dam tour on the drive there? The tour starts in Las Vegas, ends at the dam, and features over 50 audio stories along the way. If you like the tour, we also offer a yearly subscription called Action+ that grants access to all 100+ of our US tours.
Essential Travel Guide: