Towering 726 ft. tall (that's 171 ft. taller than the Washington Monument) and generating over 4 billion kWh of electricity per year, the Hoover Dam is one of the most impressive engineering projects in human history. The dam stands as a symbol of American ingenuity and pride to this day, so it's no wonder that about 7 million people take a trip there each year. We highly recommend visiting the Hoover Dam if you'll be in the area, although there are a few things you should know before you go.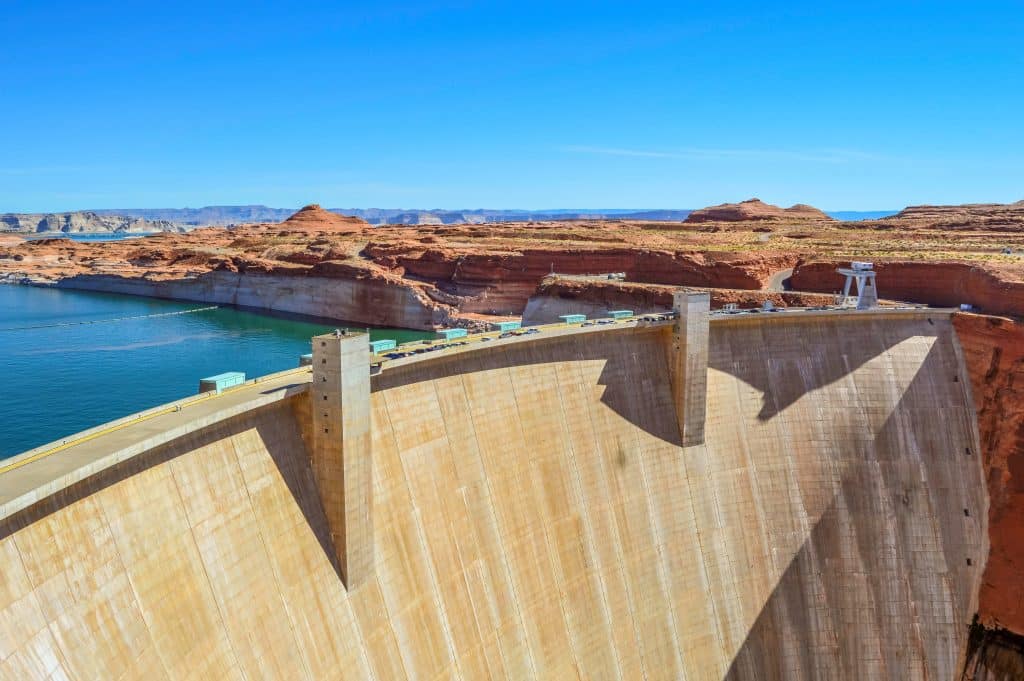 First, although the Hoover Dam straddles the border between Arizona and Nevada, it's currently only accessible from the Nevada side of the river. The dam used to be open to through traffic, but security concerns have led the authorities to close off the access road on the AZ side. If you're coming from Arizona, you'll have to drive past the dam until you can double back on Nevada Route 172.
When you do reach the dam, you'll have a choice between a few different ticket options – a $10 ticket to the visitor center, a $15 tour of the power plant, and a $30 tour of the whole dam. In our opinion, it's worth springing for the full tour so you can see the entirety of the dam. Even if you're trying to be a little thriftier on your trip, we'd recommend spending the extra $5 for the power plant tour – both tours include access to the visitor center, and it's worth $5 more just to see the enormous turbines spinning inside the dam's 4,000-ton generators.
If you want to learn more about the Hoover Dam, we offer a self-guided driving tour that runs from Las Vegas to the dam. More prolific travelers might also be interested in Action+, our yearly subscription that grants access to all 85+ of our US tours.
Essential Travel Guide: