The Hoover Dam is one of the most important engineering projects in American history, but it's not something we hear about too often. Here are a few Hoover Dam facts that you might not know: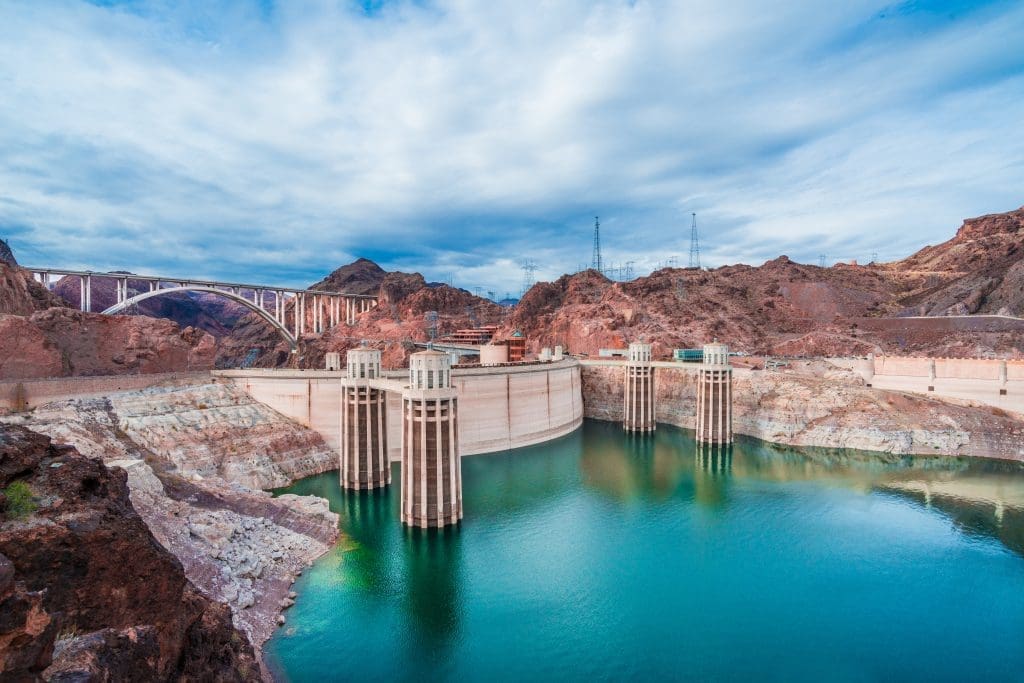 It's Taller Than the Washington Monument
At 726 ft. tall, the Hoover Dam was the tallest dam in the world when it was built. It's made up of about 4.5 million cubic yards of concrete, enough to make a 4 ft. wide sidewalk all the way around the Earth at the equator.
It Created America's Largest Reservoir
When the Hoover Dam was built, it created Lake Mead, which is still the largest reservoir in the US. The reservoir holds enough to cover the entire state of New York with water a foot deep.
It Doubled as a Jobs Program
The Hoover Dam was built during the Great Depression, so workers traveled from all over the country to find jobs on the project. Over the course of the dam's four-year construction, over 21,000 people were employed as builders. The town of Boulder City, NV was founded to house the workers and their families during the project and survives to this day.
It Supplies Power All Over the Southwest
The Hoover Dam houses 17 hydroelectric generators, each one capable of powering a city the size of Denver or Seattle at peak capacity. The electricity generated by the dam powers homes in Nevada, Arizona, and southern California.
Lake Mead is Drying Up
The Southwestern megadrought has had an enormous effect on Lake Mead, which is currently only about 28% full of water. That's the lowest the water level has been in the last 80 years, and it spells trouble for communities in Arizona, California, Nevada, and Mexico that use water from the reservoir.
If you want to learn more about the Hoover Dam, we offer a self-guided tour that starts in Las Vegas and ends at the dam. More frequent travelers might also be interested in Action+, a yearly subscription that grants access to all 100+ of our US tours.
Essential Travel Guide: