While you're free to walk around the top of the dam on your own, you can't take a self-guided Hoover Dam tour inside the dam itself. Unfortunately, the only way to get inside is by purchasing a ticket to one of the guided tours offered by the staff. There are a few different options if you want a guided tour, so make sure you check them all out before making a decision, especially since they aren't especially cheap.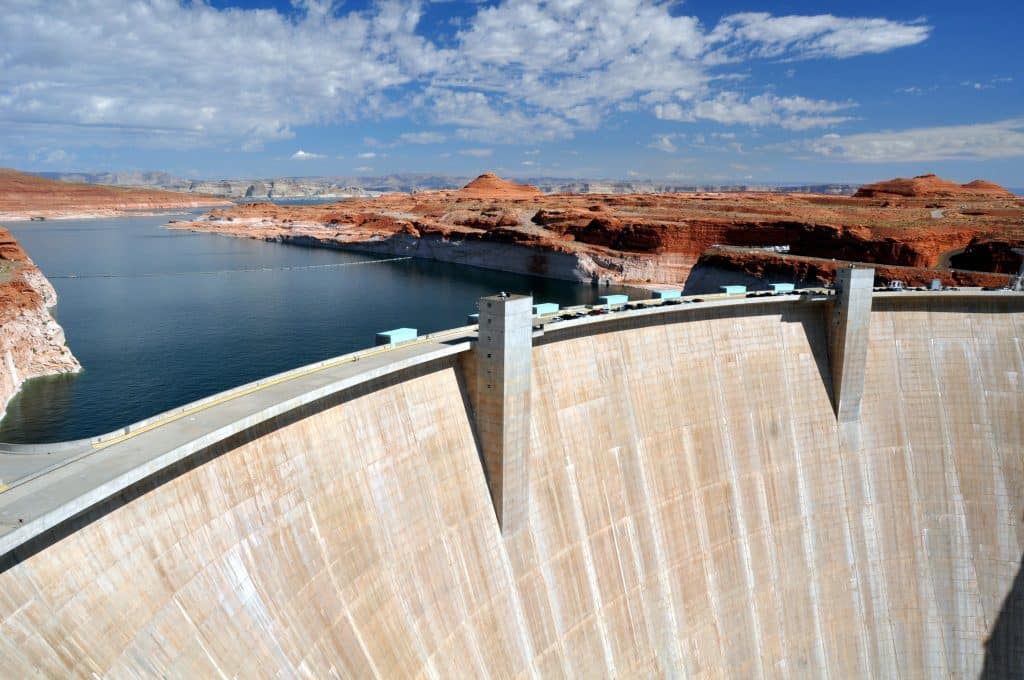 The least expensive ticket is $10 and gives you access to the Hoover Dam visitor center and observation platform. There's some interesting information in the visitor center and a neat 3D model of the dam itself, but we'd recommend springing for one of the actual tours. For $15, you can also take a tour of the power plant at the bottom of the dam. This tour includes some terrific views of the enormous penstocks that transfer water to the turbines, as well as 8 of the dam's 17 generators. Finally, $30 will get you a guided tour of the dam itself, including the inspection tunnels and the original elevator to the top of the dam. Both guided tours also include tickets to the visitor center, and the full tour includes tickets for the power plant tour as well, so you're not missing out on anything.
Of course, just because you can't explore the dam by yourself doesn't mean you can't learn more on your own. We offer a Self-Guided Hoover Dam Tour that starts in Las Vegas and ends at the dam itself, with over 50+ audio stories along the way. If you enjoy that tour and you're interested in more, we also offer a yearly subscription called Action+ that grants access to all 100+ of our US tours for a single price.
Essential Travel Guide: