Make the most out of your trip to the Hoover Dam with this guide to the different guided tours offered by the staff at the dam itself.
Taking a guided Hoover Dam tour is the only way to get inside the dam itself, so we recommend it to anyone who's interested in learning more about how it works. If you're just making a quick stop, you can walk around on top of the dam for free, but the only way to see the inside is by taking one of the tours offered by the staff.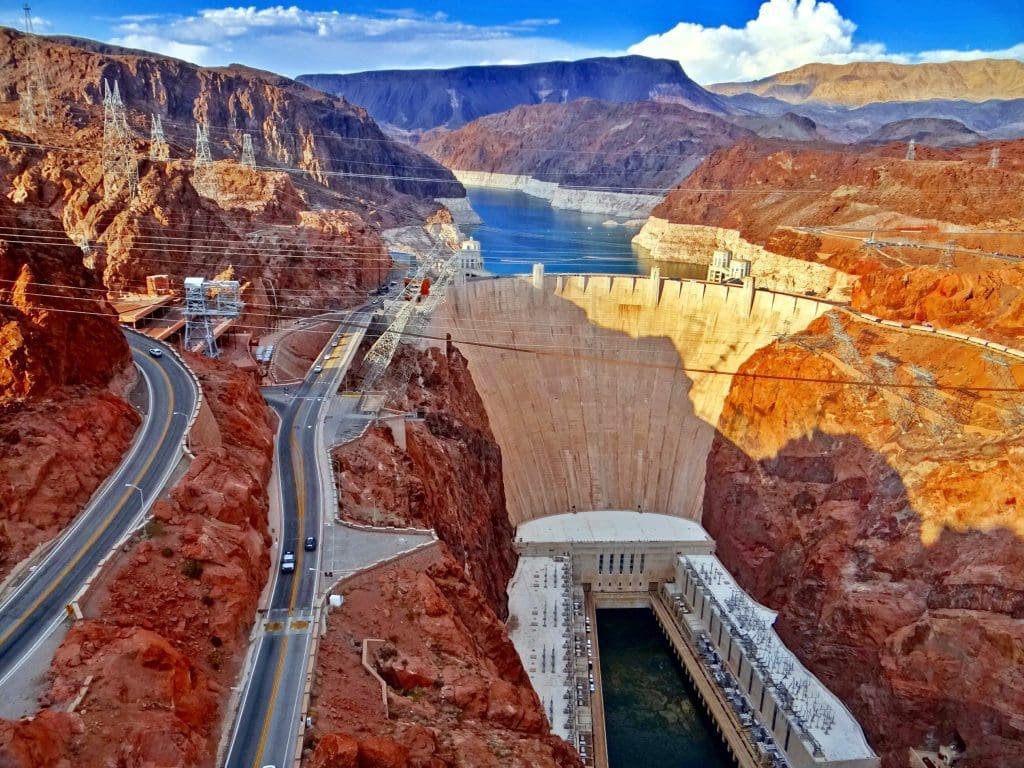 There are three different tickets offered at the Hoover Dam. The first costs $10 per adult and grants access to the visitor center and observation deck. The visitor center has some pretty interesting exhibits, including a 3D model of the dams in the area. For $15, you can see the visitor center and take a guided tour of the power plant at the bottom of the dam, which we absolutely recommend. It's worth the extra $5 just to stand on a platform over the massive generators and feel the whole thing vibrate from the force of the rushing water.
Finally, $30 gets you access to the visitor center, a tour of the power plant, and another guided tour that covers the rest of the dam itself. If you're willing to spend a little extra, we recommend picking this option, especially if you want to see the tunnels running through the center of the dam. You'll also get to ride the original elevator to the top of the dam, which can be a lot of fun.
If you'd rather not spend a ton of money on guided tours, you can get all the information you want on the drive up by taking our self-guided driving tour from Las Vegas to the Hoover Dam, featuring over 50 audio stories along the way. More prolific travelers might also be interested in Action+, a yearly subscription that gives you access to all 100+ of our US tours.
Essential Travel Guide: