Yosemite National Park and Yellowstone National Park are two of the most impressive tourist destinations in the country, so it's impossible to pick just one. However, the two parks do offer very different experiences, so you might find that one of them fits your ideal vacation spot more than the other.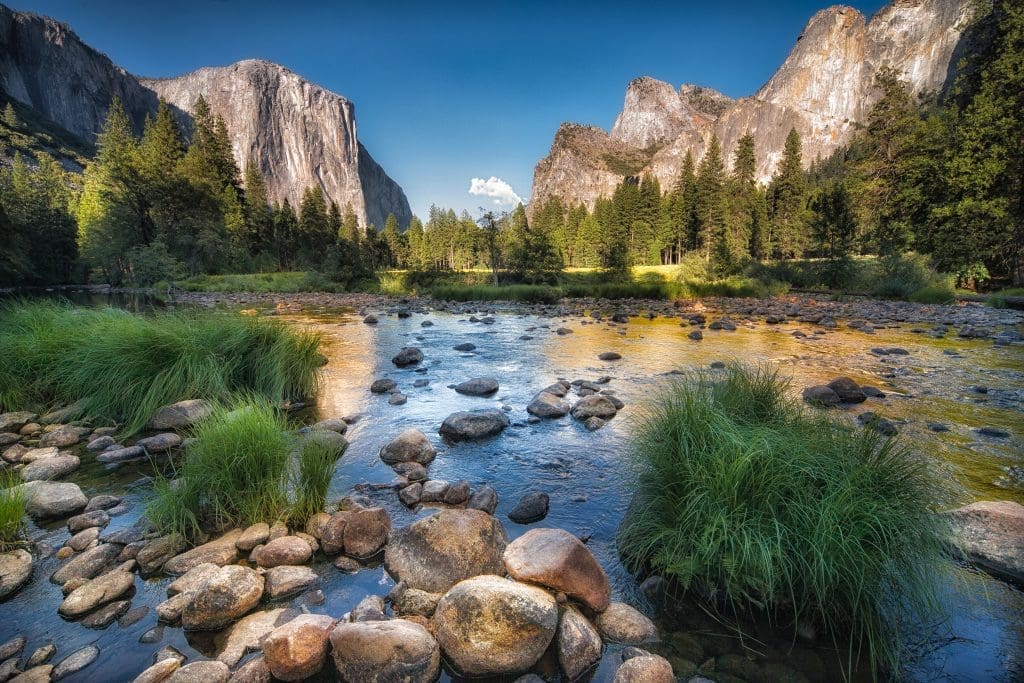 Both Yellowstone and Yosemite feature natural splendor that has to be seen to be believed, but there are some significant differences. When it comes to landscapes, mountains, and other natural vistas, Yosemite is by far the superior park. The sheer faces of the Half Dome, the towering majesty of El Capitan, and Yosemite's other formations are impossible to match. Yellowstone, however, gives visitors the opportunity to see wildlife that's hard to find anywhere else. Moose, bison, grizzly bears, and other iconic animals roam free in Yellowstone, making it the perfect destination for anyone hoping to catch these rare beasts in action. Yellowstone also features more than 60% of the world's geysers, including the beloved Old Faithful, although Yosemite's mesmerizing waterfalls give them a run for their money.
If you're looking for a family destination, then we have to give a slight edge to Yellowstone for its wider variety of sights, including historic lodges, backwoods hikes, and kid-friendly paths. Yosemite, on the other hand, appeals more to the solo traveler, especially if you're the type to just spend some time contemplating and absorbing its unparalleled natural beauty. That being said, both parks are terrific destinations for your next family vacation, and we highly recommend seeing them both.
Make the most of your trip to Yosemite with our Self-Guided Yosemite Valley Floor Driving Tour. If you enjoy this tour and you're eager for more adventure, we also offer Action+, a yearly subscription that grants access to all 100+ of our US tours, including both Yosemite and Yellowstone.
Essential Travel Guide