Planning a vacation to Yosemite National Park but don't want to break the bank? Check out this post to find out when to visit if you're on a budget.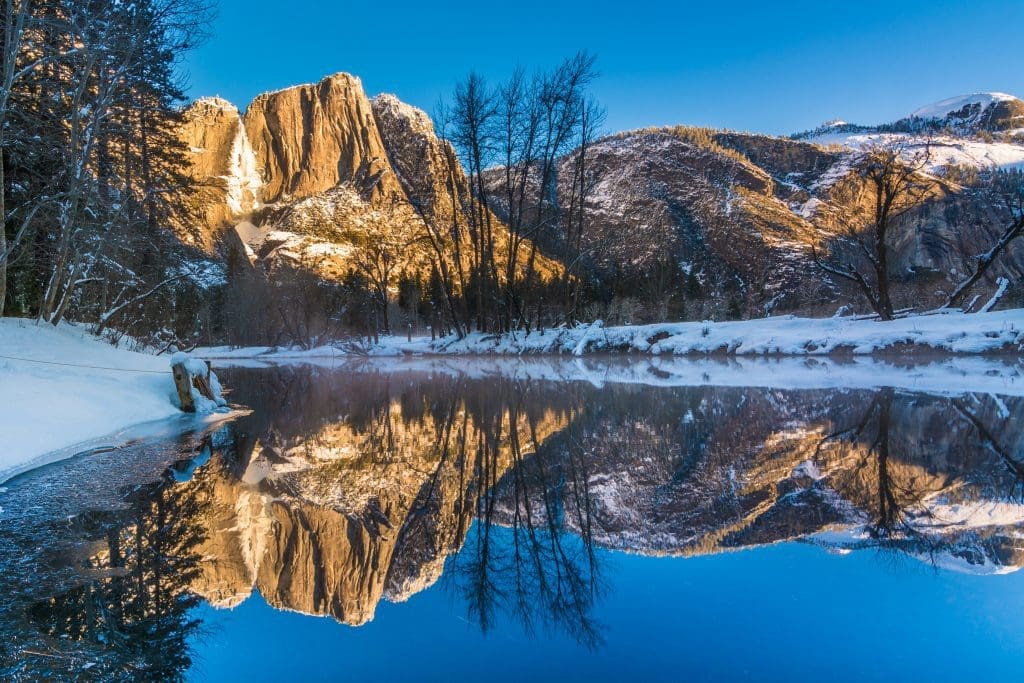 Like most parks, Yosemite National Park has a consistent entry fee of $35 year-round, so you'll be paying the same amount no matter when you visit. However, the price of travel and nearby accommodations can change pretty radically depending on the time of year, so it's worth doing a little research before you go. The least expensive time to visit Yosemite is going to be in the fall between September and December or in the winter between December and March. While some of the park's trails close after the summer ends, most of them will still be open, so you should have more than enough to do while you're there.
Visiting in the colder months also comes with the added bonus of fewer crowds, which can be a huge plus for anyone who wants to experience the breathtaking natural vistas of Yosemite without having to fight through a throng of other tourists. The biggest crowds come during the summer, which is also when the nearby hotels and airline prices are at their highest.
Other than the closed trails, the other significant downside of visiting Yosemite during the fall or winter is the weather. September starts out with temperatures in the 80s, but those drop pretty steadily throughout the fall, and, by the time December comes along, you'll be facing daytime temperatures in the 40s. You should be fine as long as you bring some warm clothes and bundle up, but visitors from sunnier parts of the country might have trouble with the chilly weather.
Whenever you decide to visit the park, make the most of your trip by checking out our Self-Guided Yosemite Valley Floor Driving Tour. If you like that tour and you're interested in trying out some other ones, we also offer a yearly subscription called Action+ that grants you unlimited access to all 100+ of our US-based tours.
Essential Travel Guide: