When you think of Greece you immediately think of he Greek god Zeus or maybe the Acropolis of Athens or even Ancient Greek Philosophy. But do you know of Meteora and and its unique place in Greek history?
Meteora sees over 2 million visitors on an average including conventional forms of tourism mainly, but also partly related to religious, cultural, eco-tourism, and sports tourism. And let's not forget the impact of Hollywood – the 1981 James Bond movie 'For your eyes only' was shot at the Monastery of the Holy Trinity.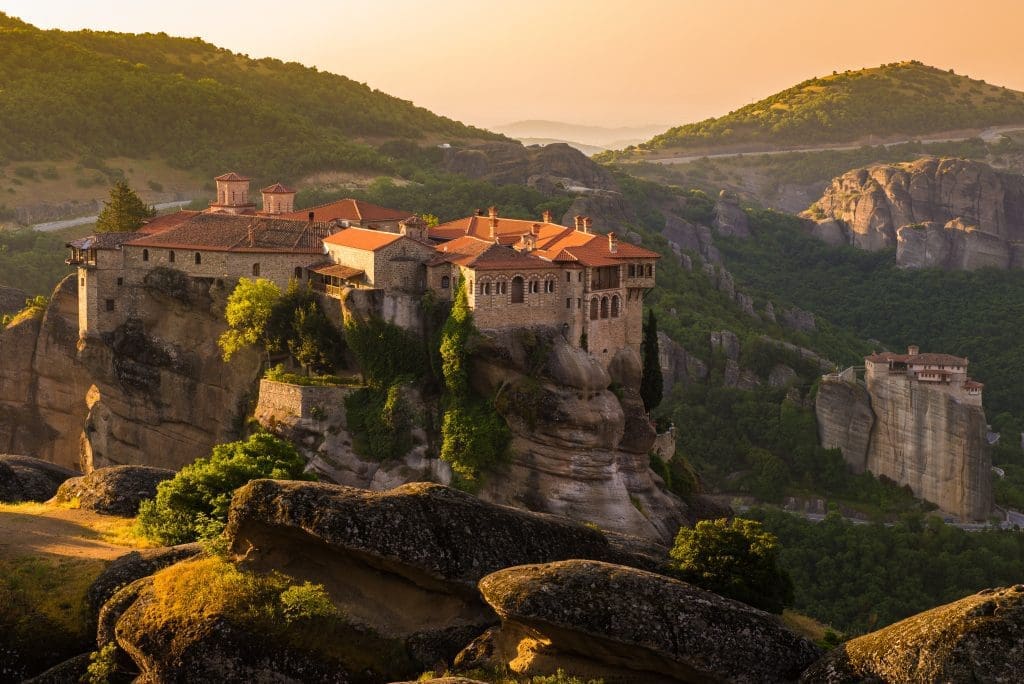 Meteora, located in Thessaly, Greece, is famous for its unique rock formations and its monasteries perched atop vertical peaks. Meteora which translates to 'suspended in the air' in Greek, is a valley formed about 60 million years ago with the weathering away of the rocks to form columns and spires of rock. Over 500 years ago, monks built Eastern Orthodox monasteries on the tops of these fingers of rock.
Thee popular Monastery of the Holy Trinity, was constructed between the fourteenth and fifteenth centuries and is included in the UNESCO list of World Heritage Sites. It is situated at the top of a rocky precipice over 400 meters high and forms part of 24 monasteries which were originally built at Meteora. Six of these 24 monasteries are still active and open to visitors. 
The Holy Trinity Monastery is one of the most photographed monuments of Meteora. At the same time, it ranks among the most difficult ones to reach in terms of its access. Visitor have to cross a downhill path and then ascend 145 steps carved into the rock. It is said that at the time when the monks used a rope ladder and a net, they spent 70 years to carry the materials and build the monastery.
Make the most of your trip to Meteora by checking out our Monastery of the Holy Trinity at Meteora Self-Guided Driving Tour, which gives you all the info on the region's rich history.