Lake Tahoe is about 150 miles north of Yosemite National Park and there's about a 4-hour drive between the two locations. It's a bit too long for a day trip, but if you're planning a road trip through the eastern part of California, you should be sure to visit both places. The drive from Lake Tahoe to Yosemite takes you through some of the most beautiful parts of the state, along the famous Sierra Nevada mountain range. While you're certainly welcome to drive straight to the park, here are a few places where you might want to stop along the way: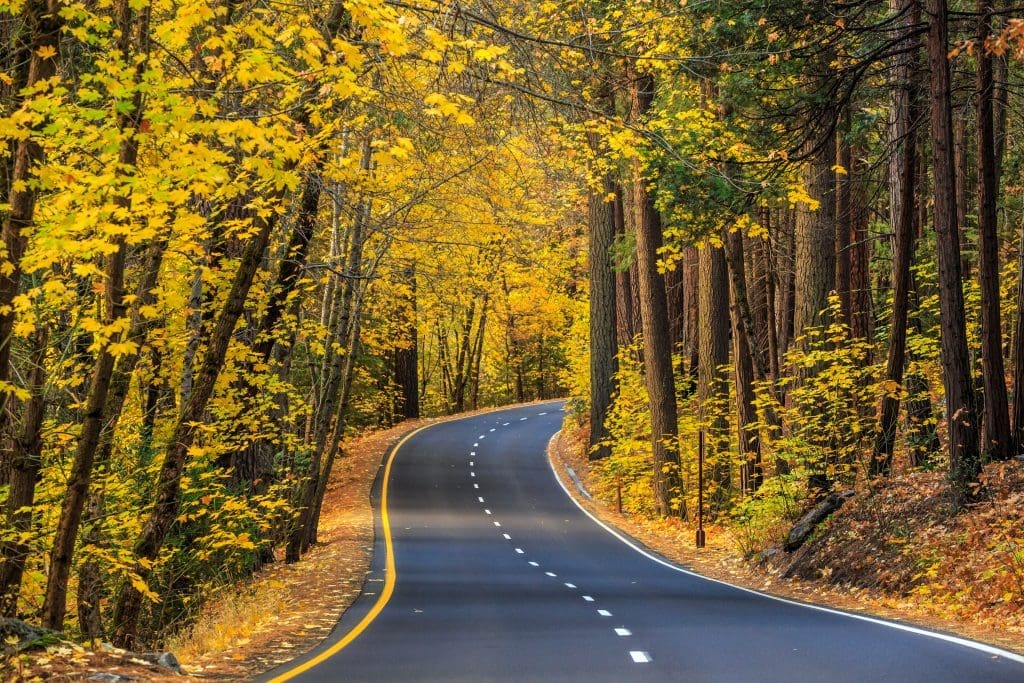 About two hours south of Lake Tahoe, Jackson is a charming little town nestled in the Sierra Nevada foothills. With a ton of local shops and restaurants, it's the best place to stop and stretch your legs after the long drive through the mountains.
After leaving Jackson, drive about 40 minutes south to reach Angels Camp, one of the many mining towns that sprang up here during the gold rush in the 1840s. Angels Camp has plenty of historical spots dating back to that time, but it's most famous as the inspiration for Mark Twain's short story "The Celebrated Jumping Frog of Calaveras County," which earned it the nickname "Frogtown."
About a half-hour east of Angels Camp is Big Trees State Park, home to some of the largest sequoia trees in the world. Big Trees has three different groves of sequoias, each with hundreds of giant trees. From there, it's about another two hours to reach Yosemite National Park, making the scenic route only around an hour longer than the direct path.
However you get to Yosemite, make the most of your trip there with our Self-Guided Yosemite Valley Floor Driving Tour, or check out Action+ to gain access to all 100+ of our US tours for a single yearly price.
Essential Travel Guide: