The Texas State Capitol in Austin is a captivating blend of history, culture, and architectural splendor. Situated in the heart of Downtown Austin, this iconic landmark stands as a testament to Texas's rich heritage.
Originally serving as a log cabin during the days of the Republic of Texas, the current Texas State Capitol was erected in 1888 after its predecessor succumbed to a devastating fire.
The Capitol is a magnificent example of Elijah E. Myers' attention to detail and craftsmanship. The Capitol exudes a sense of timeless beauty thanks to Granite Mountain's kind donation of sunset red granite. Its grand dome, reminiscent of the U.S. Capitol, adds a touch of majesty to the Austin skyline.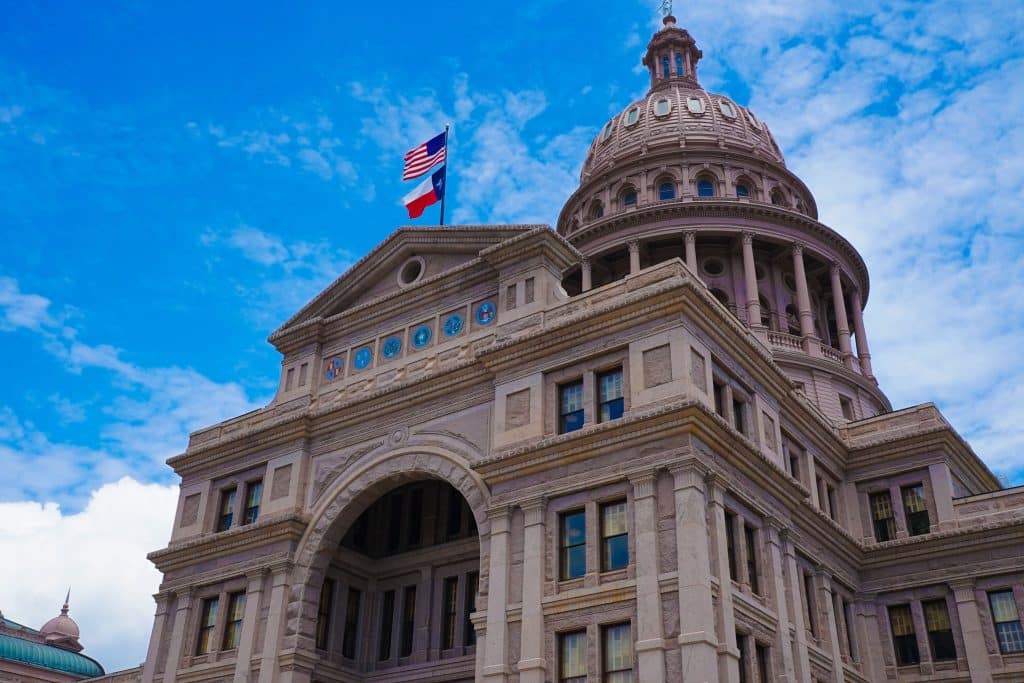 This self guided driving tour of Austin allows you to immerse yourself in Texas's vibrant history and functioning government. With 360,000 square feet of floor space, 400 rooms, and 900 windows, the Capitol exudes a sense of grandeur. 
The capitol's sprawling 22-acre grounds provide a picturesque setting for leisurely strolls and memorable photo opportunities. Atop the capitol, the statue of the Goddess of Liberty stands tall, symbolizing the resilience and spirit of Texas.
Whether you have a passion for architecture, an appreciation for history, or a desire to connect with the essence of Texas, this self-guided driving tour of the Texas State Capitol is an absolute must. 
Discover the stories etched within its walls and let its grandeur ignite your imagination. Experience the awe-inspiring Texas State Capitol and unravel the rich tapestry of Texas's past and present. Let its architectural magnificence and cultural significance leave an indelible mark on your visit to Austin.