Attracting about 3.5 million people every year, Yosemite National Park is one of the most popular destinations in the US. Tourists flock from all over the world to see the park, and it's easy to see why once you've visited for yourself. With its stunning natural splendor, Yosemite is often cited as one of the most beautiful places on the planet. The park's scenery sports a wide variety of natural formations, including granite cliffs, canyons, mountain peaks, and a unique selection of domes and glacial features left behind by the area's rich geological history.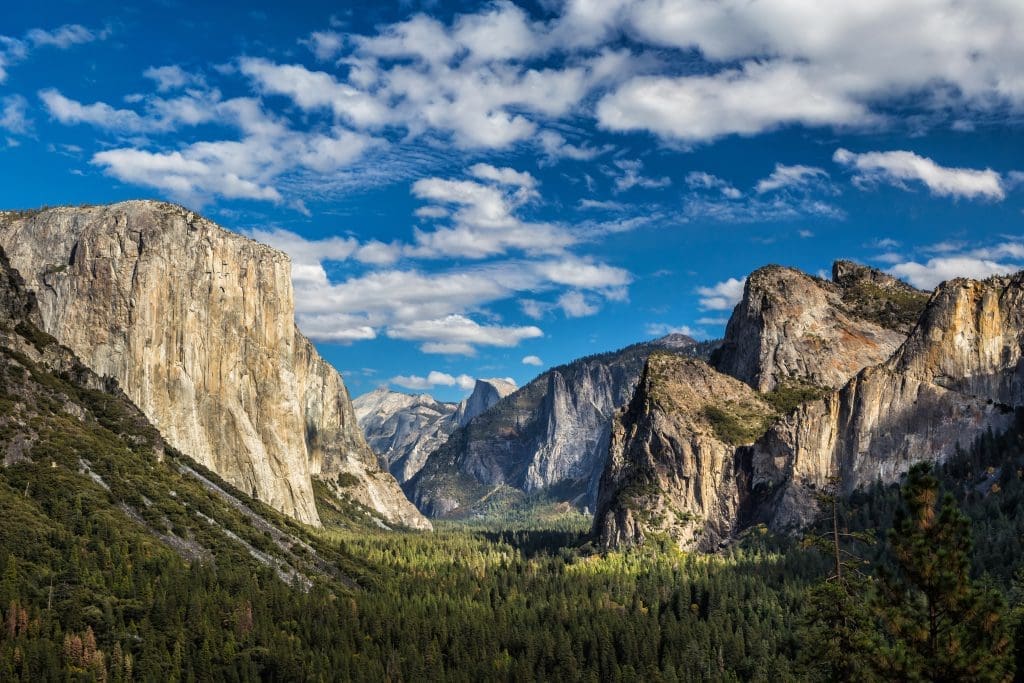 One particular standout is El Capitan, a 3,000-foot-high granite monolith with a sheer cliff that draws adventurous rock climbers from across the globe. The cliff was made famous in the 2018 documentary Free Solo, which chronicled one climber's attempt to be the first to scale El Capitan without the aid of ropes or other gear.
Yosemite also features groves of ancient giant sequoia trees, thought to be some of the oldest living organisms on the planet. The most prominent of these trees is the Grizzly Giant, an enormous specimen estimated to be up to 2,700 years old. At 209 feet tall, the Grizzly Giant is the second tallest tree in the park and the 26th tallest tree in the world. At its base, the tree has a diameter of 30 feet, and it weighs about 2 million pounds – about as much as 145 full-grown African elephants.
If you want to visit Yosemite for yourself, we recommend taking our own Self-Guided Yosemite Valley Floor Tour, available through the Action Tour Guide app. More prolific travelers might also be interested in Action+, our yearly subscription that grants you access to all 100+ of our US tours for a single price, including many of the country's most popular national parks.
Essential Tour Guide: