Yosemite National Park's weather can be a little more intense than some of the other popular parks, but that only adds to the allure of its natural beauty. Although the weather changes from year to year, Yosemite tends to spend the winter and early spring months blanketed in snow, transforming into a winter wonderland.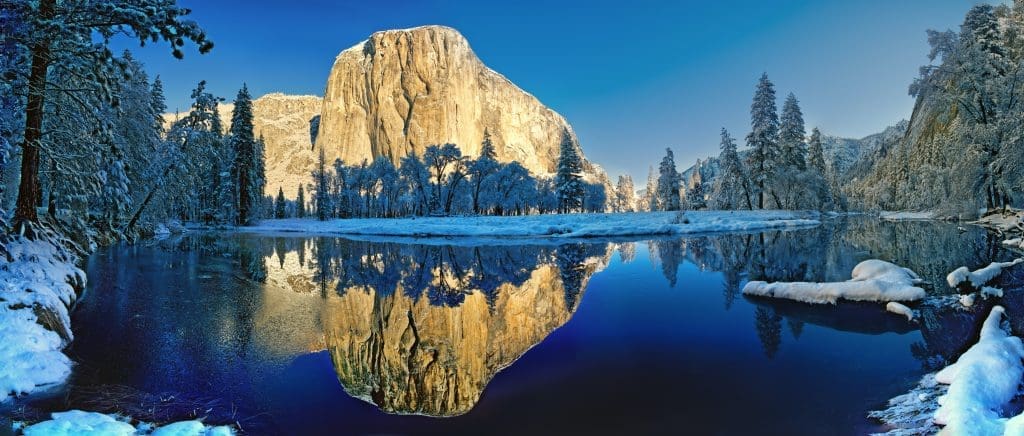 Most of the park is covered in snow between November and May, which adds to the beauty of the park but also makes visiting a little more complicated. The valley receives an average of around 36 inches of snowfall per year, and snow can often accumulate up to two feet in height. The winter of 2022-23, however, saw a record-breaking amount of snow, with about 40 inches of accumulation in the shallow parts of the valley. By March, some parts of the park were covered with a stunning 15 feet of snow!
The snow brings the opportunity for plenty of recreational activities, including skiing and snowboarding. The park has its own ski area, called Badger Pass, that offers cross-country skiing for any experience level. The snowfall also makes the park's natural beauty even more breathtaking, making it a photographer's dream. The downside of Yosemite's yearly snowfall, however, is that it forces several of the park's main roads to close during the winter. If you're planning a trip to Yosemite, we recommend checking the website to see when each part of the park is opening up, especially if you plan on visiting in the spring.
Whenever you decide to visit, we recommend checking out our own Self-Guided Yosemite Valley Floor Driving Tour, available through the Action Tour Guide app. If you like that tour and you're interested in more adventure, we also offer a yearly subscription called Action+ that grants access to all 100+ of our US tours.
Essential Travel Guide: