You could point to any random point on a Yosemite National Park map and hit some gorgeous scenery, so it's nearly impossible to pick which part is the most beautiful. Here are a few of our favorites: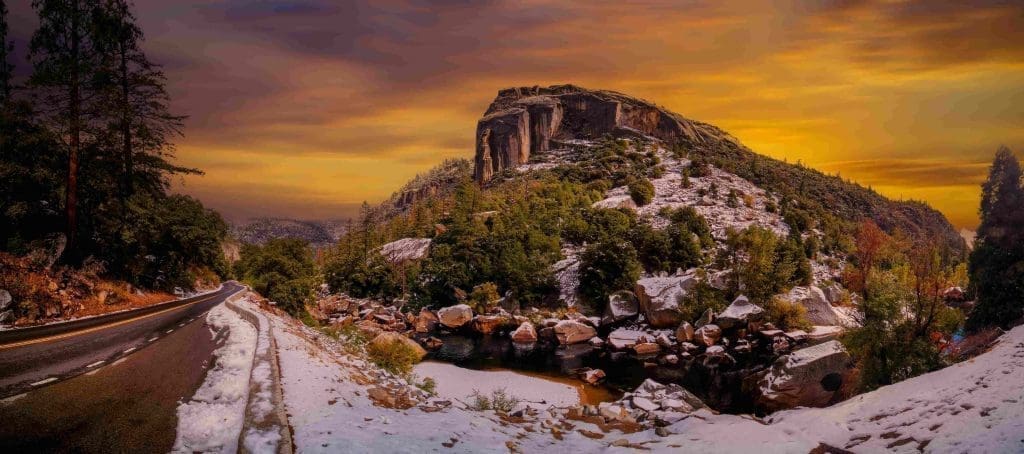 El Capitan
Standing at 3,000 feet high, this incredible granite monolith looms over the floor of Yosemite Valley and draws climbers from all over the world. You might recognize El Capitan from the documentary Free Solo, which was centered around the cliff.
Glacier Point
Located at the southern tip of Yosemite, Glacier Point offers some of the most striking views of the park. With an elevation of 7,214 feet, it's easily high enough to let visitors look out over the peaks and valleys of the landscape below.
Mariposa Grove
Along with El Capitan, this grove is one of the most famous and essential spots in the park. Mariposa Grove is home to over 500 giant sequoia trees, believed to be some of the oldest living organisms on the planet. The most ancient, the Grizzly Giant, is over 200 feet tall and is estimated to be up to 2,700 years old.
Tuolumne Meadows
One of the more placid spots in the park, Tuolumne Meadows has a little something for everyone. Set against a backdrop of towering peaks, this two-mile field is nestled up against the winding Tuolumne River. Make sure you visit in the spring when the grass is at its greenest!
Tunnel View
This is the most famous viewpoint of Yosemite, having been photographed, drawn, and painted more than any other. Located right at the entrance to Yosemite Valley, Tunnel View offers a full vista of the valley, with El Capitan on the left, the Half Dome in the middle, and Bridalveil Fall to the right.
Make the most out of your trip to Yosemite with our Self-Guided Yosemite Valley Driving Tour, or check out Action+ to gain access to all 100+ of our US tours for a single yearly price.
Essential Travel Guide: