There's no denying the lure of Chichen Itza, one of the Seven Wonders of the World, nestled in the heart of the Yucatán Peninsula. It whispers Mayan civilization lore, enticing archaeologists as well as wandering tourists. With the self-guided tour from Action Tour Guide, you can dive into the charm of this old city and learn about its rich history at your own pace.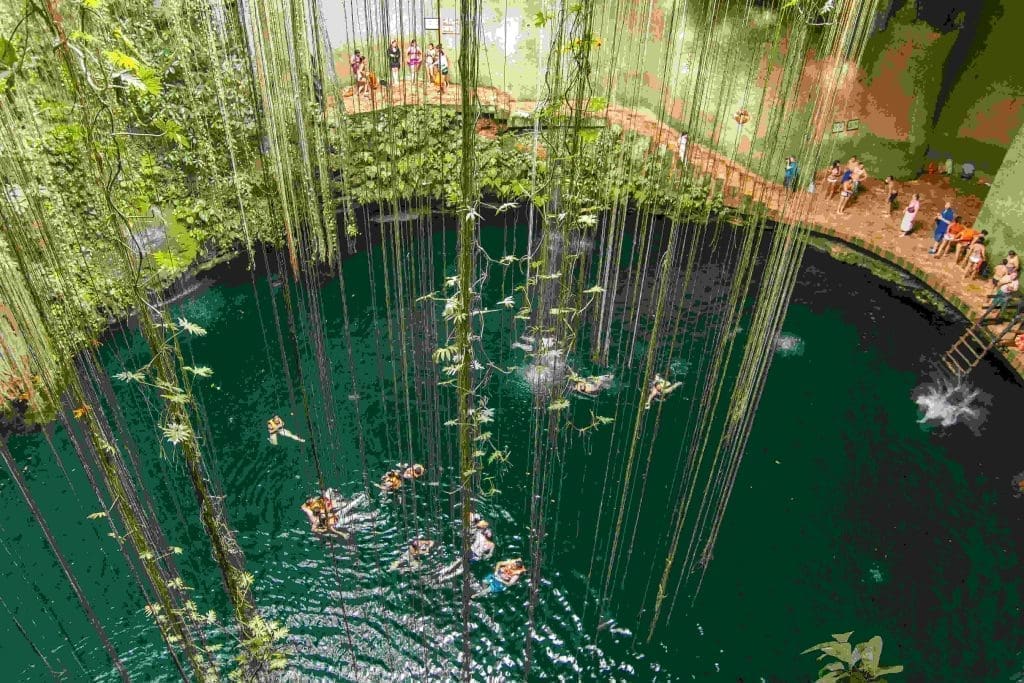 As you cross the ancient threshold into the city, you're greeted by an imposing wall, the first chapter in a thrilling story. Beyond the wall lies the star of Chichen Itza – the Temple of Kukulcán, an engineering marvel designed with the equinox in mind. Stand and marvel at its symmetry, a testament to the Mayan's understanding of astronomical patterns.
Next, experience the echoes of a unique Mayan sport at the Great Ball Court. Imagine the weight of a 20-pound ball, and the skill needed to play this ancient game. As you move forward, the chilling Wall of Skulls, a stark reminder of the Mayan's sacrificial rituals, will give you a deeper insight into their beliefs.
The journey then takes you to the Platform of the Eagle and Jaguar Warriors, adorned with intricate carvings that tell tales of these fierce warriors. Adjacent is the Platform of Venus, the city's celestial observatory, giving you a glimpse of the Mayan's complex relationship with the cosmos.
Amble down The White Road, a remarkably intact stone path, and prepare yourself for the Sacred Cenote. Here, the ancient Mayans tried to appease their rain god with human sacrifices, adding a chilling layer to the city's history.
Make sure to visit the imposing Temple of Warriors, the Hall of a Thousand Columns, the Ossuary, and the Observatory to complete your journey into Chichen Itza's past. End your tour with a stroll around the oddly-named Nunnery and Church, two of the city's most captivating structures.