Assuming you can find Yosemite National Park lodging, we recommend spending two to four days in the park. That should give you enough time to see all the highlights and even do some exploring of your own. Here's one itinerary that you can use to get started:
On the first day, we recommend starting in Yosemite Valley. If you take Wawona Road into the valley, you should be able to hit a lot of the park's most famous sites, including El Capitan and Bridalveil Fall. On your way into the valley, make sure you stop when you reach the Tunnel View, made famous by photographer Ansel Adams.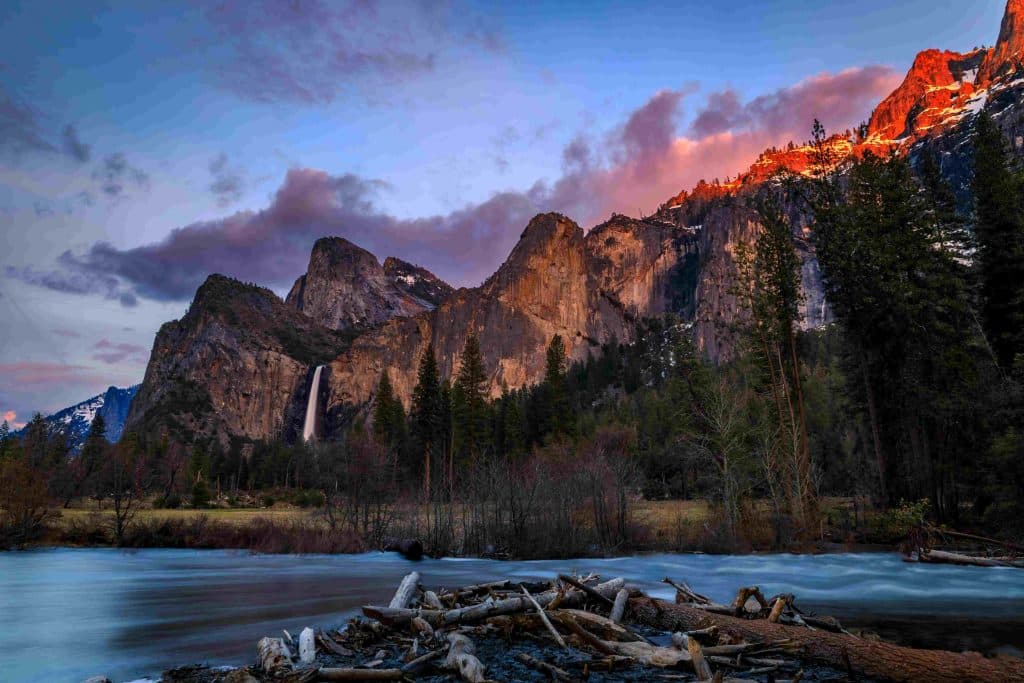 On the second day, head south of the valley to find Mariposa Grove, another one of the essential spots in Yosemite. The grove is home to over 500 giant sequoia trees, thought to be some of the oldest living organisms in the world. Make sure you don't miss the Grizzly Giant, the park's oldest and second-tallest tree. The Giant is estimated to be up to a whopping 2,700 years old and weighs as much as 145 full-grown elephants.
Now that you've seen the most famous and popular sites, you have the opportunity to do a little exploring over the last two days. We recommend spending a day exploring Tioga Road, which runs through the entire park and features some of the best trailheads in Yosemite, and another near the Hetch Hetchy Reservoir.
Make the most of your trip to Yosemite by checking out our Self-Guided Yosemite Valley Floor Driving Tour, which covers plenty of the park's more famous sites as well as some you might not have heard of. If you're looking for more, we also offer Action+, a yearly subscription that grants you access to all 100+ of our US tours for a single price.
Essential Travel Guide: