Think of Tulum, and you're transported to sun-drenched beaches, historic ruins, and refreshing cenotes. But this corner of Mexico's Yucatán Peninsula has a lot more to offer than meets the eye.
Let's start with the famous Tulum Ruins. Perched on a cliff overlooking the Caribbean Sea, these remnants of a bygone era tell stories of the city's rich history. The sight of El Castillo against the backdrop of a cerulean sea makes for a picture-perfect postcard.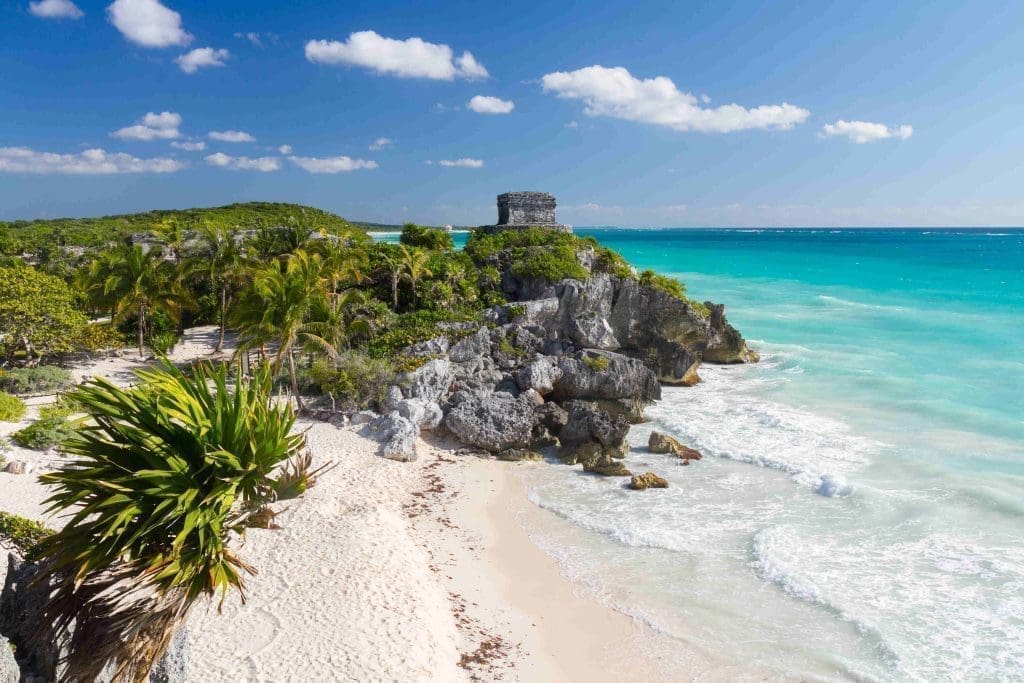 Got a taste for adventure? Don your snorkeling gear and dive into one of Tulum's many cenotes. These natural sinkholes, filled with fresh water, offer a unique underwater experience. The Gran Cenote, just a short drive from downtown Tulum, is a crowd favorite. Imagine swimming among stalactites and stalagmites!
If you're more of a beach bum, Tulum has you covered. Lounge on the pristine white sands of Playa Paraiso, known as one of the most beautiful beaches in the world. Dip your toes in the water, it's just as warm and inviting as it looks.
Hungry? Tulum's food scene is an adventure of its own. From fresh seafood tacos at local joints to gourmet meals at chic beachfront restaurants, Tulum has something for every palate. Trust us, the flavors will dance on your tongue.
For those seeking a bit of luxury, head north to Cancún, known for its vibrant nightlife and upscale resorts. Or explore the eco-archaeological park Xcaret, where you can float down a lazy river, discover wildlife, and even get a taste of Mexican culture at a traditional Mayan ball game.
Tulum is not just a destination, it's an experience. It's a blend of history, adventure, tranquility, and culinary delight that will leave you coming back for more. Whether you're a history buff, a thrill-seeker, or someone in search of a tranquil escape, Tulum is your ticket to an unforgettable Mexican getaway.