Although you could technically find some Yosemite National Park lodging and do both that park and Sequoia National Park in a single day, we wouldn't recommend it. Both parks are far too large to be seen in just half a day, especially since they're about a three-hour drive apart. However, they're both excellent stops on a longer road trip through northeastern California as long as you give each park at least a full day.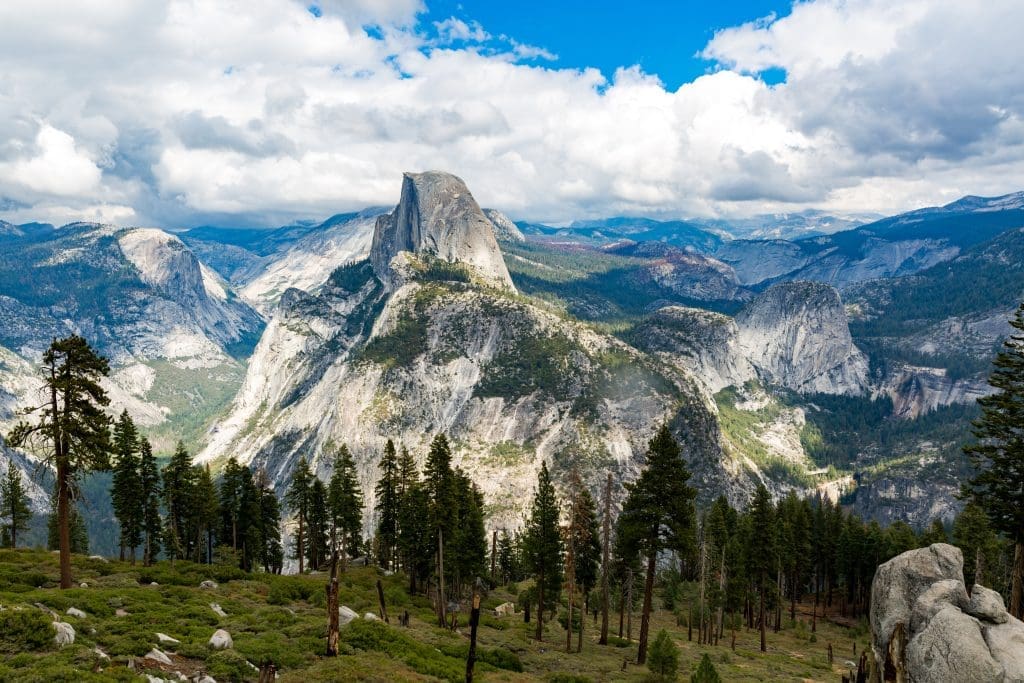 Rather than driving straight from Yosemite to Sequoia, we'd recommend taking your time and following the scenic route, which takes closer to four hours. If you have confidence in your driving skills and are feeling a little brave, you can take the last leg of the drive on the Generals Highway. Named after two giant sequoia trees, General Grant and General Sherman, this road into Sequoia National Park is notoriously steep and winding, with plenty of switchbacks. It can be a bit of a scary drive, but you'll be rewarded with some gorgeous views as you enter the park.
If you have time, we also recommend making a stop to spend some time at Kings Canyon National Park, located between Yosemite and Sequoia. Home to the largest grove of sequoias in the world, Kings Canyon features scenery very similar to Yosemite despite being less well-known. Those in the know consider it to be a worthy rival to its more famous cousin to the north, including legendary naturalist John Muir.
Make the most out of your trip to Yosemite by checking out our Self-Guided Yosemite Valley Floor Driving Tour, available on the Action Tour Guide app. If you're eager for more adventure, we also offer a yearly subscription called Action+ that grants you access to all 100+ of our US tours, including one of Sequoia and Kings Canyon.
Essential Travel Guide: