Welcome to the vibrant city of Austin, Texas, where a day is all you need to experience its unique charm. Nestled on the edge of the Hill Country region, Austin boasts a youthful energy, a thriving music scene, and a plethora of activities to make the most of your 24 hours.
Start Your Day with a Delicious Breakfast
Fuel up for your adventure with a hearty breakfast in Downtown Austin. The 1886 Café & Bakery, located in the Driskell Hotel on E 6th Street, offers freshly baked pastries and classic American fry-ups, including their famous Texas-shaped pecan waffles. If you prefer Texan breakfast dishes, head to Phoebe's Downtown near the Texas State Capitol, where you can enjoy mouthwatering shrimp and grits or chorizo hash. If you're in a rush, grab a coffee and a light snack from Jo's Coffee on West 2nd Street.
Discover the Iconic Texas State Capitol
Visit the magnificent Elijah E. Myers-designed Texas State Capitol to start off your tour. Admire the beautiful architecture and soak up the history as you witness government in action. Don't forget to take a moment to capture the grandeur of the Capitol and its surroundings.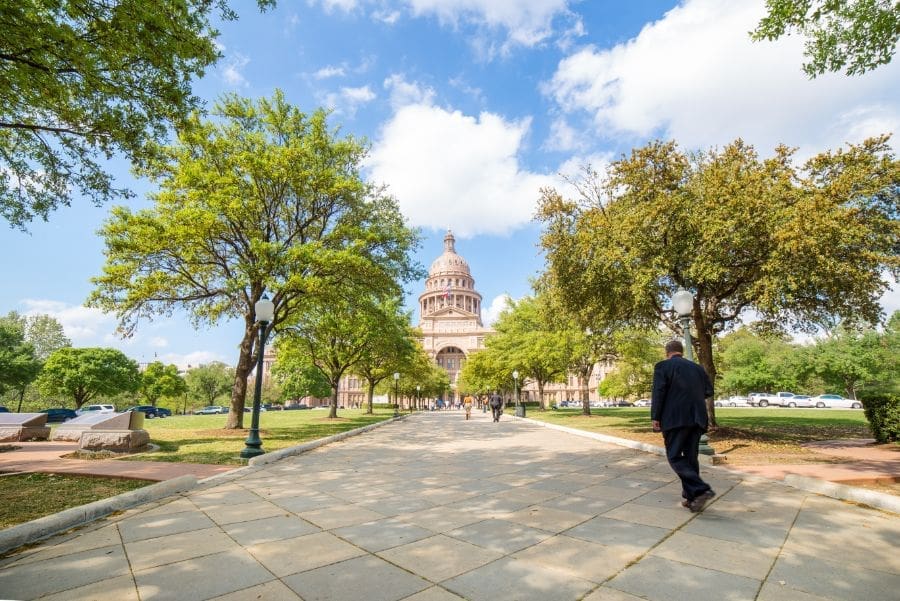 Immerse Yourself in Texas History
Take a short stroll north up Colorado Street to the Bullock Texas State History Museum. Discover the fascinating story of the Lone Star State through interactive exhibits and engaging displays. The museum's centerpiece, a massive three-story bronze star, is a sight to behold.
Lunchtime Delights on South Congress Avenue
Head south to South Congress Avenue for a delightful lunch experience. Choose from a variety of cafés and restaurants to satisfy your taste buds. Enjoy classic diner-style food and a laid-back atmosphere at Magnolia Café, or relish contemporary American fare at June's. For mouthwatering Mexican cuisine, Guero's Taco Bar is a must-visit, offering scrumptious tacos and refreshing margaritas on a lively patio.
Relax in Butler Metro Park
After lunch, make your way to Butler Metro Park, an urban oasis by the Colorado River. This scenic green space is perfect for a leisurely stroll or a relaxing afternoon picnic. Embrace the local atmosphere as you enjoy the park's activities and attractions.
Explore Zilker Botanical Garden
A short drive away, the Zilker Botanical Garden awaits. Wander through themed gardens, marvel at Koi ponds, and revel in the tranquility of gurgling streams. This picturesque oasis in downtown Austin provides a perfect respite from your day's adventures.
Indulge in a Memorable Dinner at Rainey Street Historic District
As the sun sets, head to the Rainey Street Historic District for an unforgettable dinner experience. This vibrant area is home to beautifully maintained early-20th-century bungalows housing a variety of eateries and bars. Savor the delicious offerings from casual eateries, stylish restaurants, and food trucks while soaking in the district's lively atmosphere.
A Day to Remember in Austin
In just 24 hours, you can immerse yourself in Austin's vibrant culture, explore its historical landmarks, and indulge in its culinary delights. With a diverse range of activities and sights to experience, Austin promises a day to remember, leaving you longing for more of this captivating Texan city.
Essential Travel Guide: