There are many tour operators on the Golden Circle loop but very few offer the ability to see all the top sights on your own terms. One such Golden Circle tour of Iceland is offered by Action Tour Guide which tells you more about each sight you see through audio stories.
Starting in Reykjavik, you can drive the famous Golden Circle, home to astonishing vistas, sparkling waterfalls, and historic structures dating back to the Viking age.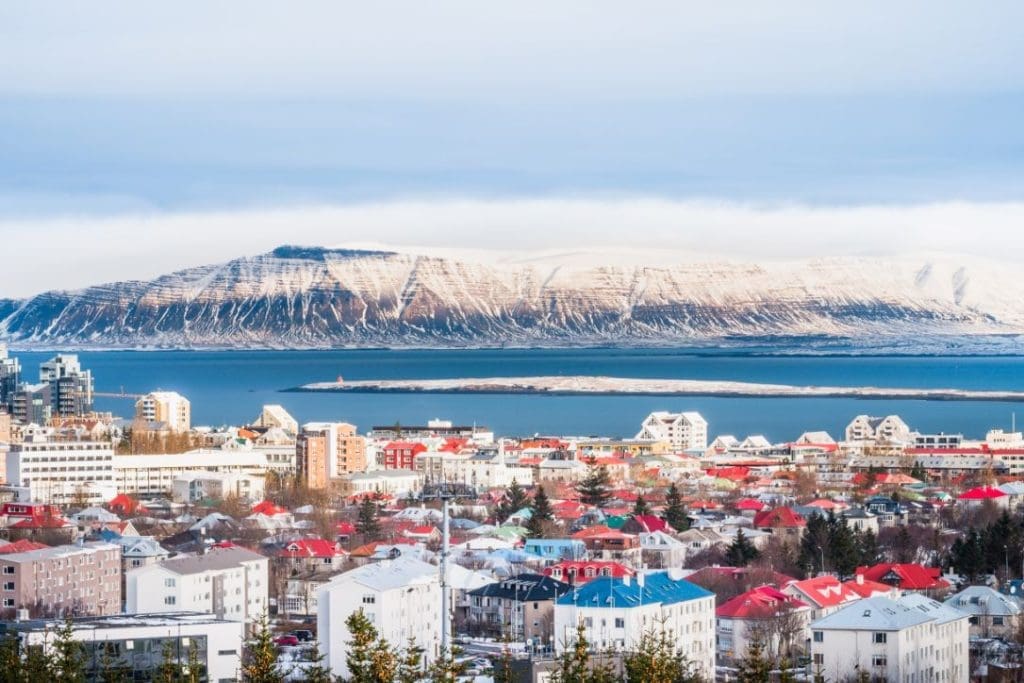 The self-guided tour offered by Action Tour Guide takes you through several points of interest, including Helgufoss waterfall, Thingvellir National Park, the geothermal baths, Geysir, Gullfoss waterfall, the Secret Lagoon, a unique restaurant based in a greenhouse, Skálhol religious center, Sólheimar Ecovillage and the Kerid Crater.
As you drive, you'll learn about the history of this fascinating road, including the legends of Vikings, elves, and magic. You'll also become familiar with the famous mythological figures of Odin, Thor, and Loki.
You'll then arrive at Vinaskógur, one of the only forests remaining on the island after that is Thingvellir, which served as the home to the oldest parliament in the entire world. Thingvellir National Park is up next, featuring gorgeous hikes, great fishing and snorkeling opportunities, and a huge waterfall called Oxararfoss!
Continuing on your journey, you'll learn about the Aurora Borealis and its various legends and myths. Then you'll have the chance to check out the mysterious home of a mythical figure. Looking for a relaxing break from driving? You'll find that next at the geothermal baths—a perfect place for a peaceful soak! Once you're done with that, you'll be introduced to one of Iceland's most famous sagas.
Next up is one of Iceland's best attractions: a huge geyser that you're almost guaranteed to see erupt! Then there's Gullfoss, a towering waterfall reaching over 100 feet in height. After that, you'll come to the Secret Lagoon, Iceland's oldest natural pool. Your route takes you next to Skálhol and then to Sólheimar Ecovillage.
Finally, you'll arrive at the Kerid Crater and learn about Iceland's wild volcanic history. Since this is a loop, it takes you back to Reykjavik where the tour ends.
Essential Travel Guide: