The Self-Guided Golden Circle tour of Iceland is one of the best ways to see some of the country's most iconic attractions. This popular day trip takes you to three of Iceland's most popular tourist destinations: Thingvellir National Park, Geysir geothermal area, and Gullfoss waterfall.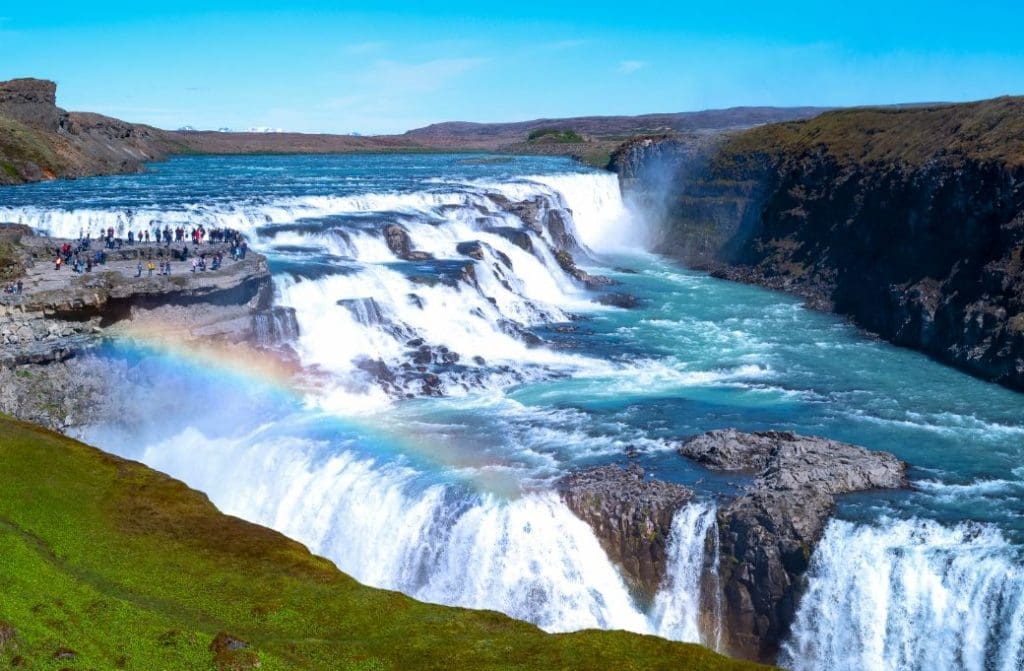 The name Golden comes from the Gullfoss waterfall, which translates to 'Golden Waterfall' and circle from the fact that the roughly, 150-mile tour is in fact a circular loop, starting and ending at Reykjavik. It's extremely popular with tourists, as the entire route is well-paved, and the easy availability of rental cars makes this tour a must-do for everyone.
Three of the top sights on the Golden Circle tour of Iceland include:
Thingvellir National Park is a UNESCO World Heritage Site and is home to some of Iceland's most important historical and geological features. The park is located in a rift valley, which was formed by the separation of the North American and Eurasian tectonic plates. You can walk between the two continents at Þingvellir, which was the site of the first Icelandic parliament in 930 AD.
The Geysir geothermal area is home to some of the most active geysers in the world, including Strokkur, which erupts every few minutes. You can also see fumaroles, hot springs, and mud pots in the area.
Gullfoss waterfall is one of the most popular tourist attractions in Iceland. The waterfall is 32 meters high and 60 meters wide, and it is known for its powerful flow. You can walk to the top of the waterfall for stunning views, or you can take a guided tour down to the bottom.
The tour is relatively easy to do on your own and with Action Tour Guide self-guided tour, you can explore this popular route on your own and at your own pace.
Essential Travel Guide: