Should you do a self-drive tour of Iceland? That's a great question! A self-drive tour of Iceland can be an excellent way to explore the country at your own pace.
First things first, get the self-guided Golden Circle Tour of Iceland through Action Tour Guide. Next, rent a car. To rent a car in Iceland, you need a valid state-issued driver's license, an international credit card, and a reliable car rental provider. You should book your car and accommodation well in advance, especially in peak season, to avoid missing out and save money.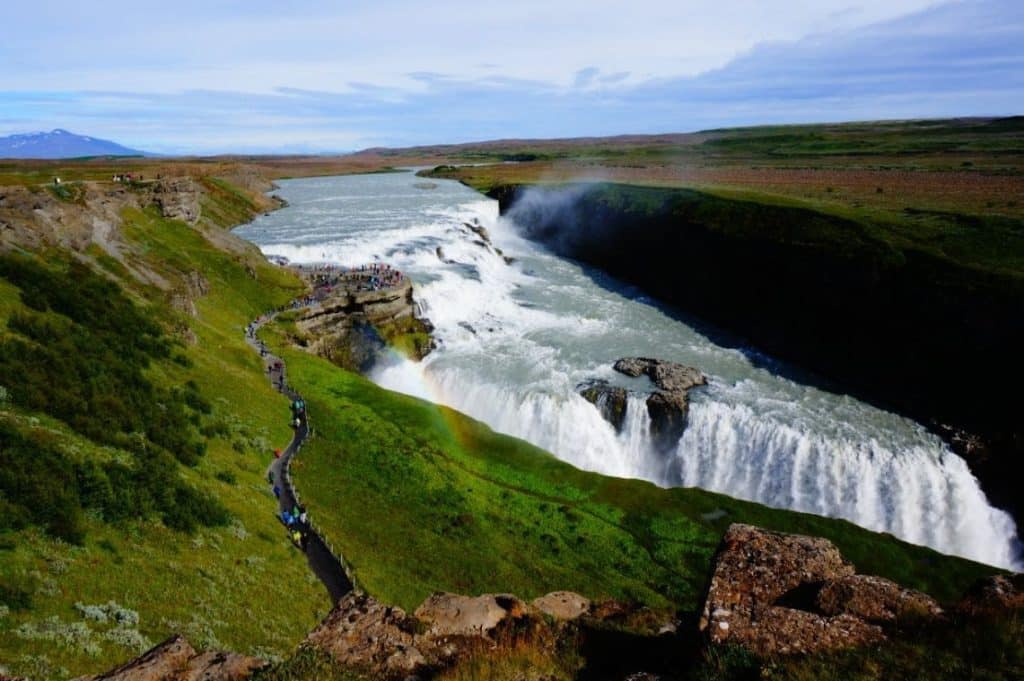 The self-guided tour starts in Reykjavik and takes you on a journey through the famous Golden Circle, home to astonishing vistas, sparkling waterfalls, and historic structures dating back to the Viking age. As you follow the tour map, you'll learn about the history of Iceland, including legends of Vikings, elves, and magic. The tour includes stops at several major landmarks, including Helgufoss waterfall, Thingvellir National Park, and the geothermal baths. You'll also have the chance to check out a huge geyser and the towering Gullfoss waterfall.
The self-guided tour has over 95 audio stories and takes approximately 3-4 hours to complete. But I do recommend taking breaks along the way and spending at least half a day on the road. The tour is priced at $24.99 per car which makes it great value for money compared to bus tours which charge a higher rate, and per person! On a self-drive tour, you are the one driving to the locations, deciding where to stop and what activities you want to do. You have complete freedom to explore Iceland the way you want to!
A self-drive tour of Iceland can be a great way to see the country at your own pace and on your own terms. With Action Tour Guide's self-guided tour, you'll have the freedom to explore Iceland's breathtaking landscapes while learning about its rich history and culture.
Essential Travel Guide: