With its 106-step historical flagstone staircase and towering elevation of 775 feet, Mount Bonnell has earned its reputation as an iconic destination in Austin. A favorite spot for tourists, families, and couples, this natural gem offers breathtaking views and a glimpse into the city's past.
Despite its popularity today, Mount Bonnell was once a wild and rural part of Austin. Climbing to the summit for a quick photo has become a cherished activity among Austinites, but there's more to this landmark than meets the eye. To delve into the history and significance of Mount Bonnell, we turned to Kim McKnight from the City of Austin Parks and Recreation Department for insight.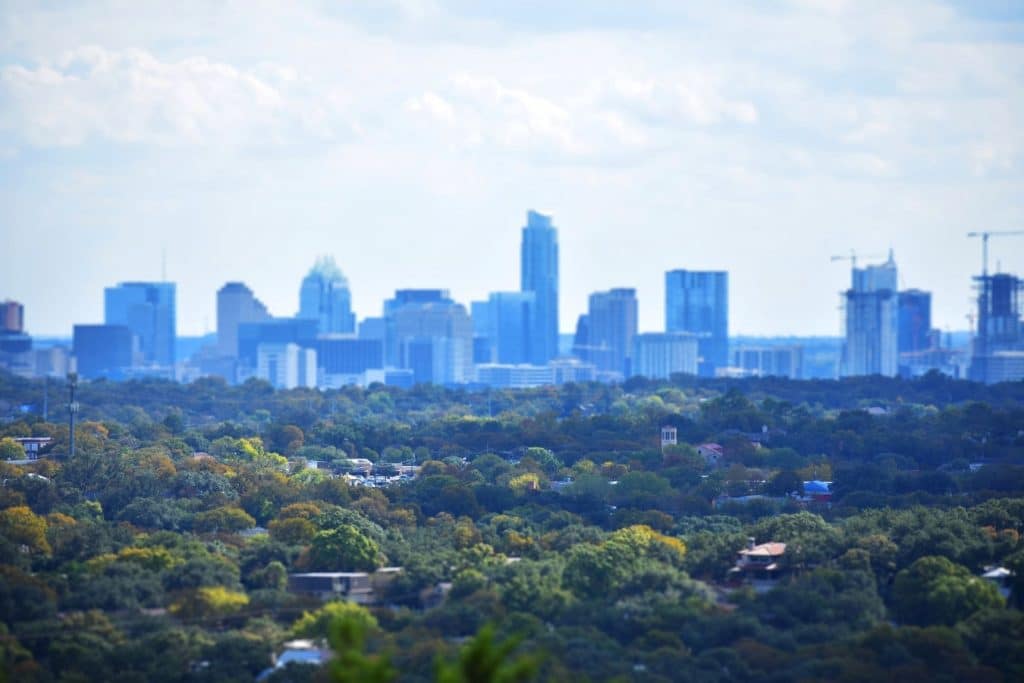 Nestled in West Austin along the Colorado River, Mount Bonnell's roots date back to Native American territories. The earliest recorded thoughts about the site came from soldier George W. Bonnell, who climbed the hill and documented his ecological observations.
In the 1830s, Anglo settlements began encroaching upon the area, marking a pivotal moment in Mount Bonnell's development. The land has witnessed an array of stories and events that have shaped its identity over the years.
One notable figure in Mount Bonnell's history is Texas Ranger William A.A. "Bigfoot" Wallace. In a tumultuous era of race relations, Wallace gained notoriety for a fatal encounter with a Native American on a limestone ledge above the water. Subsequently, he took refuge in a cave on the hill during his battle with cholera, leaving behind tales of resilience and recovery.
The 1850s saw the arrival of Mormons, who built a mill near Mount Bonnell. Although the mill fell victim to a flood, the settlement's legacy remains intertwined with the hill's story. Visits by prominent figures like Sam Houston and Judge Williamson added to Mount Bonnell's significance, with tales and anecdotes lending a touch of historical intrigue.
In the 1900s, Austin businessman Frank M. Covert, Sr. donated the land to Travis County, eventually passing it to the City of Austin. While residences have sprung up in the surrounding landscape, Mount Bonnell retains its natural beauty, housing diverse flora and fauna, including persimmons, live oaks, and armadillos.
The hill's summit and staircase have witnessed numerous improvements, with picnic tables, retaining walls, and shade arbors added over the years. As you embark on your journey to Mount Bonnell, consider a driving tour of Austin to complement your experience.
To visit the peak, drive up the steep hill past Mayfield Park and AMOA to 3800 Mount Bonnell Dr. The 1930s staircase, though slightly uneven, boasts a handrail for support. At the summit, panoramic views of Austin await, showcasing the city's downtown area and the serene Texas Hill Country.
As you explore Mount Bonnell's breathtaking vistas and delve into its rich history, you'll discover the allure that has captured the hearts of locals and visitors alike. Whether you're embarking on a self-guided driving tour of Austin or seeking a quick escape into nature, Mount Bonnell offers an unforgettable experience that reflects the essence of the city's charm and heritage.