Driving from San Francisco to a Sequoia National Park tour will take you between five and six hours, making it a bit too far for a day trip. California's Central Valley is also not the most interesting place in the world, so it's not a particularly exciting drive. However, there's no reason why your travel day has to be a boring slog. There are plenty of interesting stops on the way from San Francisco to Sequoia National Park – here are a few of our favorites: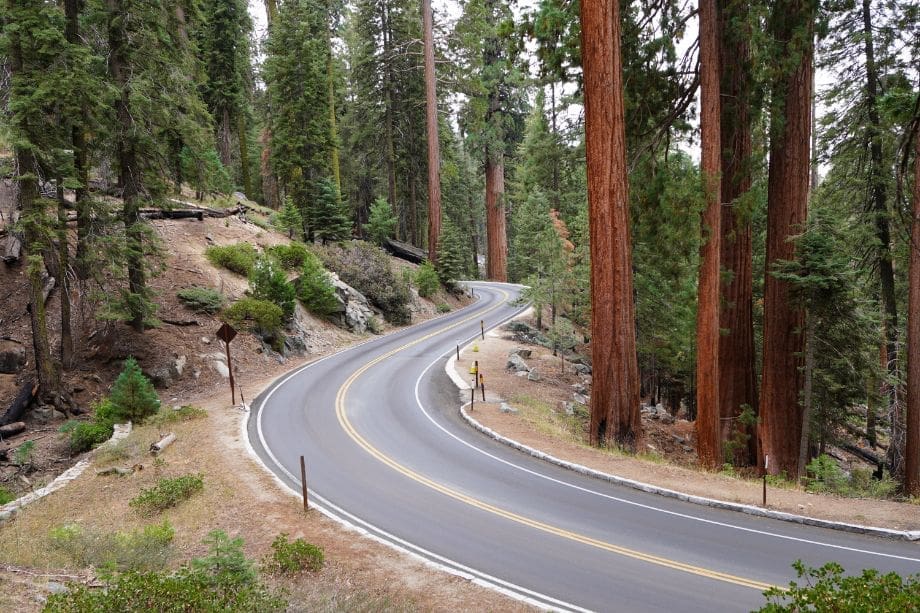 McHenry Mansion
Located in Modesto, a couple hours outside of San Francisco, the McHenry Mansion was originally built in 1883 for Robert McHenry, a prominent Modesto citizen. At the time, the Italianate-Victorian mansion was one of the most impressive houses in the city. It has since changed hands several times, acting as a sanatorium for several years and an apartment building for several more. The house was restored in 1983 and now offers tours to the public.
Forestiere Underground Gardens
In the early 20th century, an Italian immigrant named Baldassare Forestier moved to Fresno from Sicily. Finding the California summers to be unbearably warm, Forestier dug a small wine cellar under his property as a refuge. Over the next 40 years, he expanded the cellar into a fully-fledged underground residence, with over 60 different rooms. Today, his underground caverns are open to the public and feature subterranean groves, complicated skylights, and more.
World's Largest Box of Raisins
We admit this one might be a little silly, but that doesn't mean it's not worth seeing! Located at the central sorting facility for the Sun-Maid raisin company, this 12-foot box was built to hold about 16,500 pounds of raisins. Raisin fans will also enjoy the attached store, which has plenty of novelty souvenirs.
When you reach the park, we recommend checking out our Sequoia & Kings Canyon National Park Self-Guided Driving Tour or you can subscribe to Action+ for access to over 100 tours at a single yearly price.
Essential Travel Guide: