There's something magical about the glittering streets of Hollywood, where every corner and every home has a story to tell. And while many tours will promise to take you through these star-studded neighborhoods, none do it quite like our self-guided Hollywood Homes tour. Here's why:
1. Unbeatable Value for Money
Let's do a quick comparison. The traditional bus tours? They can set you back $54 per person. And that doesn't even factor in the additional $16.33 you might have to dish out for parking. But with our self-guided tour? All you spend is $14.99 to explore almost 40 iconic celebrity homes. Yes, you read that right! That's an entire Hollywood experience for a fraction of the cost of one bus ticket.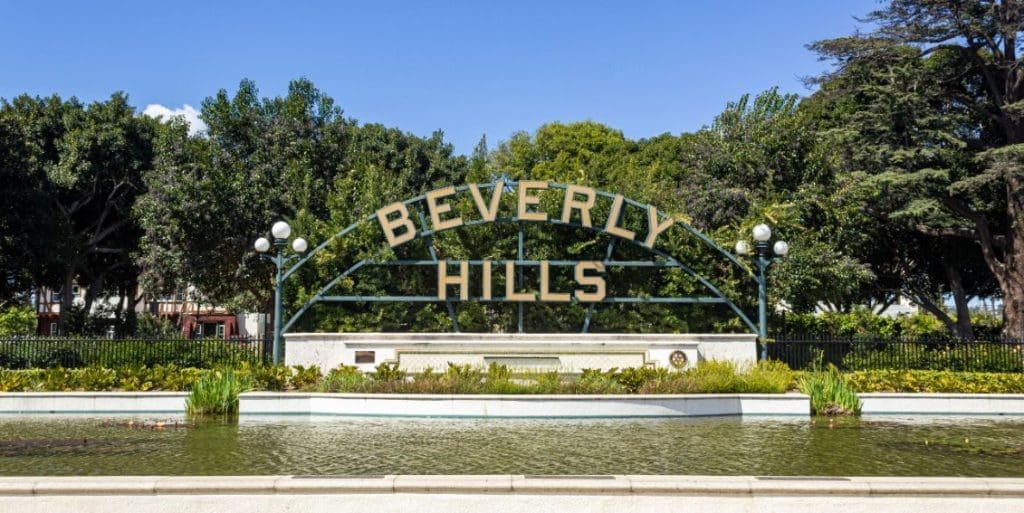 2. The Comfort and Convenience of Your Own Car
Forget the cramped seats, the hassle of syncing with the bus schedule, or dealing with a noisy crowd. With our self-guided tour, you're in charge. Start and pause the tour at your own pace. Want to spend a little more time gazing at the mansion where Jay Z and Beyonce live? No problem. Need to take a break and grab a snack? You decide when and where. And the best part? No scrambling for parking spaces or coughing up extra money. Your car, your rules.
3. An Exclusive and Authentic Experience
Our tour doesn't just let you marvel at the opulent exteriors; it takes you on a journey through time. From the classic stars of yesteryear to the luminaries of today, get ready to be regaled with tantalizing tales and intriguing insights. Whether it's stories about the "nicest guy in Hollywood" or juicy scandals that had Tinseltown buzzing, we've got it all.
Don't take our word for it. See this review on Instagram!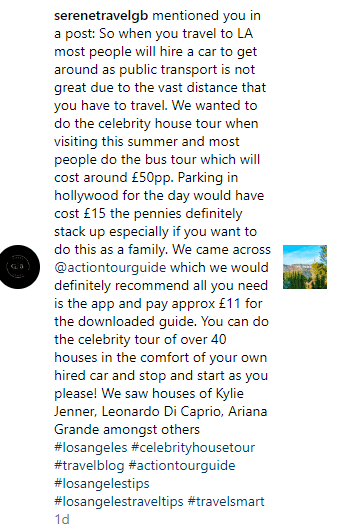 4. Wrap Up with the Hollywood Sign
And of course, no Hollywood tour would be complete without a visit to the emblematic Hollywood Sign. After driving through the Sunset Strip, Bel Air, Rodeo Drive, Beverly Hills, and the Hollywood Hills, end your day with a view that's as iconic as the stars whose stories you've been exploring.
There's a reason why our self-guided tour has quickly become a favorite among Hollywood enthusiasts. It's not just about the savings (though that's a significant bonus!). It's about crafting an experience on your terms, basking in the Hollywood glow at your own pace, and truly immersing yourself in the world of cinema and celebrity.
Ditch the crowds, ditch the overpriced tickets, and come discover Hollywood like never before. Ready for an adventure? We thought so.