While you can certainly take as much time as you'd like on a San Francisco to Sequoia National Park tour, we recommend at least two or three days so you can really explore the park properly.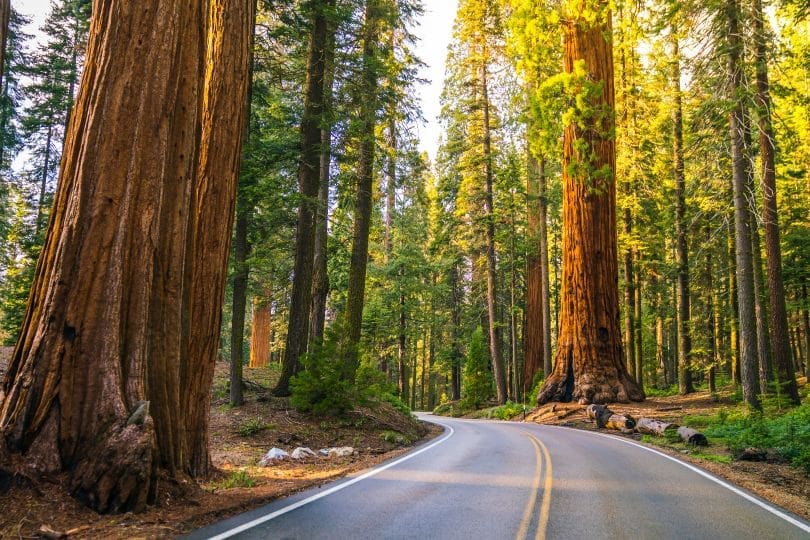 Here's a three-day itinerary you can use when making your own plans:
Day 1
If you enter the park through the Generals Highway, you can start your tour with a couple of famous rocks- Tunnel Rock, a granite boulder balanced over the road like a roof, and Hospital Rock, which features pictographs left by the area's indigenous inhabitants. Next, head to Crescent Meadow for a warm-up hike before you brave the 350 steps of Moro Rock. Finally, take the Congress Trail to see the park's giant sequoias up close, particularly General Sherman, the largest tree in the world.
Day 2
If you're an early riser, we highly recommend starting the day by watching the sunrise from Beetle Rock. The path back from Beetle Rock drops you off at the Giant Forest Museum, where you can learn about the giant sequoias before heading down the Big Trees Trail to see some up close. It's optional, but we also recommend getting tickets to see Crystal Cave, one of the park's most unique attractions. End your second day with a hike out to Tokopah Falls, the largest waterfall in Sequoia National Park and a spot you really can't miss.
Day 3
We packed most of the essential attractions into the first two days, so you can spend day 3 exploring the park on your own. We recommend spending some time at Hume Lake and Grant's Grove, or heading north to visit nearby Kings Canyon National Park.
For a more detailed itinerary, check out our Sequoia & Kings Canyon National Park Self-Guided Driving Tour, or subscribe to Action+ for access to over 100 tours for a single yearly price.
Essential Travel Guide: