While we'd really recommend taking tours of both Yosemite and Sequoia National Park both, limited vacation time means that most people can only see one park per trip. Both national parks are exceptional destinations, so there's really no wrong answer, but they do offer different experiences. Yosemite National Park is the more famous of the two, and it's easy to see why when you visit. The views there are extraordinary, making Yosemite a vacation spot that everyone should try to see at least once. Yosemite also has more extensive trails than Sequoia National Park does, taking up about twice as much space. If you're hoping to get out into nature and do some real wilderness hiking, Yosemite is definitely the better option.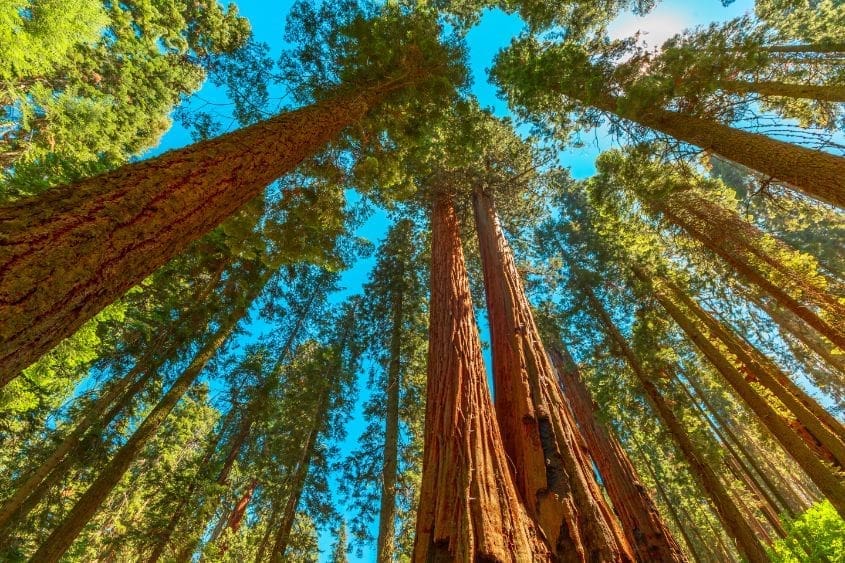 Sequoia National Park might be a little more humble, but it has plenty of unique features that can't be found anywhere else. The main attraction of the park is the giant sequoia trees that give it its name. There are several trees there that have to be seen to be believed, including General Sherman, the largest tree in the world. Sequoia National Park is also significantly less crowded than the more-famous Yosemite, making it a better spot if you're hoping to get away from your fellow tourists. While there are fewer trails in Sequoia, they're all connected to a few main roads running through the park, so it's a lot easier to reach them. Finally, Sequoia National Park is only a few minutes away from Kings Canyon National Park, which features some gorgeous natural scenery reminiscent of Yosemite's.
You can make the most of your trip to Sequoia by taking our Sequoia & Kings Canyon Self-Guided Driving Tour, available through the Action Tour Guide app. More prolific travelers might also be interested in Action+, a yearly subscription that grants access to over 100 other tours, including one of Yosemite.
Essential Travel Guide: