You can certainly drive through Sequoia National Park to reach Kings Canyon – in fact, we highly recommend it! One of the more unique aspects of these two national parks is their proximity to each other, making it easy to visit them both in a single trip. As a general rule, we'd suggest spending at least two days in Sequoia and one day in Kings Canyon, but there's plenty to see in both parks.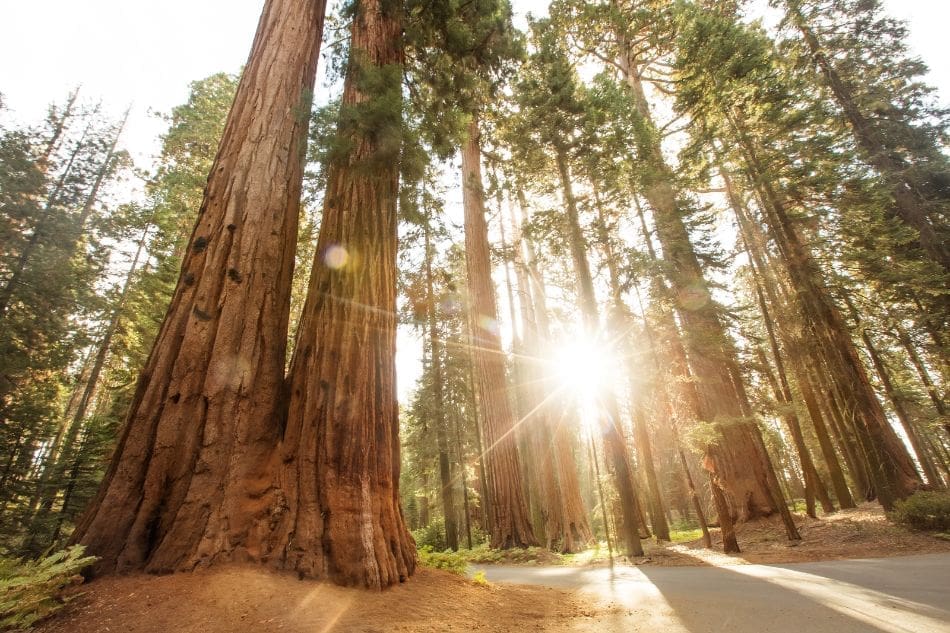 Sequoia National Park is the more famous of the two parks and features some of the most well-known attractions in the area. While both parks have groves of giant sequoia trees, the ones in Sequoia National Park are a bit more impressive. General Sherman, the largest tree in the world, is located in Sequoia, although we do recommend checking out its slightly-smaller twin, General Grant, in Kings Canyon. Sequoia also features much larger and more varied groves, making it the better spot to see these towering giants up close.
While Sequoia might have the advantage in popularity, Kings Canyon has plenty of attractions that make it well worth visiting. In fact, this park has more variety in its natural beauty, featuring multiple canyons, waterfalls, and dizzying granite peaks. Famed naturalist John Muir was an early champion of Kings Canyon, noting its scenery and declaring it "a rival to Yosemite."
Speaking of Yosemite, the beloved national park is only a few hours north of Sequoia, making a terrific addition to any Central Valley trip. If you leave about a week to explore the area, you can easily fit Yosemite, Sequoia, and Kings Canyon National Park into a single vacation.
When visiting the area, make the most of your trip by checking out our Sequoia & Kings Canyon Self-Guided Driving Tour, or subscribe to Action+ for unlimited access to over 100 tours for a single yearly price, including Yosemite.
Essential Travel Guide: