Both Kings Canyon and Sequoia National Park are open 24 hours a day, 365 days a year, so you're welcome to start your Kings Canyon tour at any time. In fact, we highly recommend getting there while it's still dark so you can watch the sun come up inside the park. Panoramic Point in Kings Canyon and Beetle Rock in Sequoia are particularly nice spots to lay out a blanket and relax as the sun paints the landscape in orange and pink.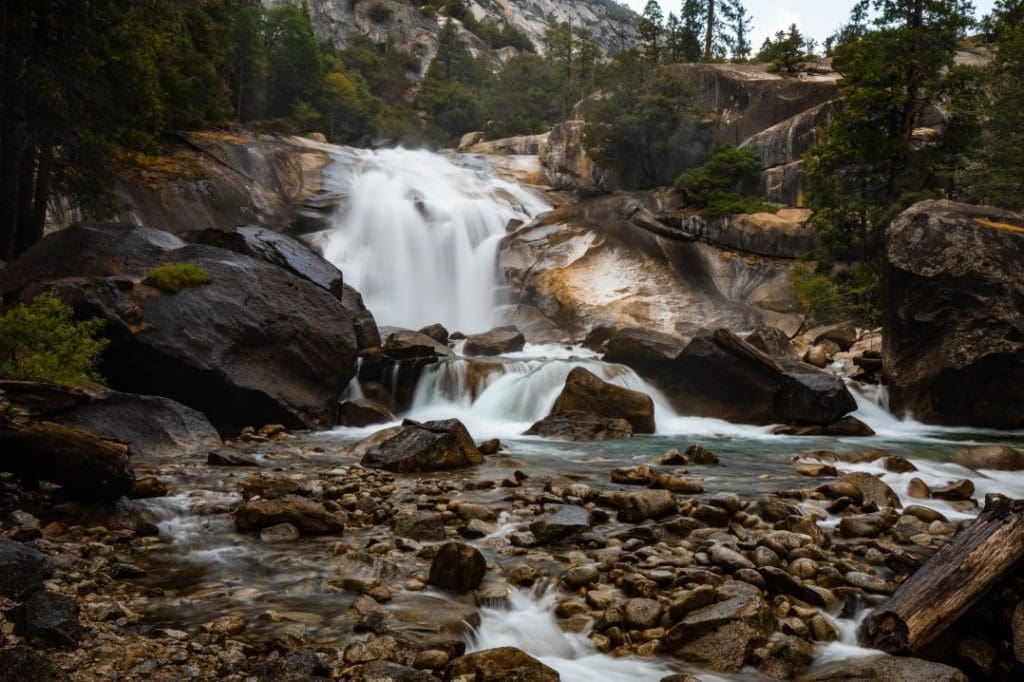 However, there are a few restrictions that you should know about. Different visitor centers and ranger stations in the parks have different operating hours and some of them close during the winter. The Kings Canyon Visitor Center is open year-round from 9 am to 4:30 pm and from 8 am to 5 pm in the summer. Hours are also affected by weather conditions in the park, so it's worth checking online to make sure everything is open before you finalize any plans. Note that the Mineral King and Cedar Grove sections of Sequoia National Park are closed through the end of 2023 due to road damage from winter storms.
Most of the campsites in both parks are closed during the winter as well, so we recommend visiting during the summer if you were thinking about roughing it. Make sure you call and make your reservations early though, as Sequoia and Kings Canyon are extremely popular and the camping slots can fill up fast.
When you do make the trip, make the most of it by following our Sequoia & Kings Canyon Self-Guided Driving Tour, available through the Action Tour Guide app. If you've given our tours a try and you're interested in more, we also offer a yearly subscription called Action+ that grants access to over 100 tours for a single yearly price.
Essential Travel Guide: