Though you'll often see Sequoia National Park and Kings Canyon tours bundled together, the two parks are technically separate. However, since Kings Canyon is only a few minutes north of Sequoia's borders, they've been managed together by a joint administration since the 1940s. Buying an entrance pass at either park will grant you access to both of them for a full week, so you won't even have to pay twice to see the two parks. As a general rule, we highly recommend visiting both Sequoia and Kings Canyon before you leave the area. That being said, if you do have to stick with only one, there are some key differences to keep in mind.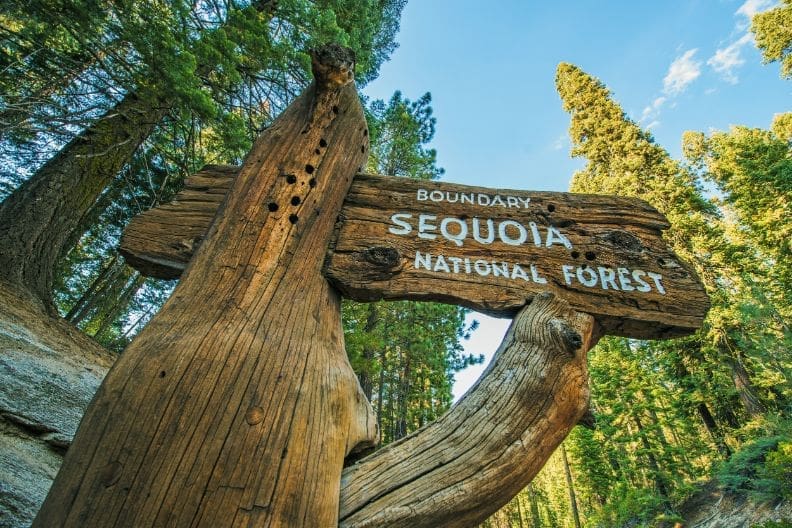 The main advantages that Sequoia National Park holds over Kings Canyon are the groves of giant sequoia trees that give the park its name. Sequoia features several expansive groves that visitors can walk through, and being amidst some of the tallest trees on the planet is well worth the trip. General Sherman, a tree on Sequoia's Congress Trail, is considered to be the largest tree in the world and has to be seen to be believed.
While Kings Canyon also features some giant sequoias, including the famous General Grant, the groves there aren't as enthralling as the ones to the south. However, the park makes up for it with a wider range of natural features, including canyons, valleys, and rough granite peaks. Famed naturalist John Muir was a firm champion of Kings Canyon's natural beauty, describing it as "a rival to Yosemite."
Make the most of your trip to the Sierra Nevada by checking out our Sequoia & Kings Canyon National Park Self-Guided Driving Tour. More prolific travelers might also be interested in Action+, a yearly subscription that grants unlimited access to over 100 of our tours.
Essential Travel Guide: