As the name suggests, Sequoia National Park, along with its next-door neighbor Kings Canyon National Park, is the best place to see giant sequoia trees. The twin parks, which share a joint administration, are split up into five areas: Foothills, Mineral King, Giant Forest, Grant Grove, and Cedar Grove. While you can find some sequoias scattered throughout the park, the largest groves are in the Giant Forest in Sequoia and Grant Grove in Kings Canyon.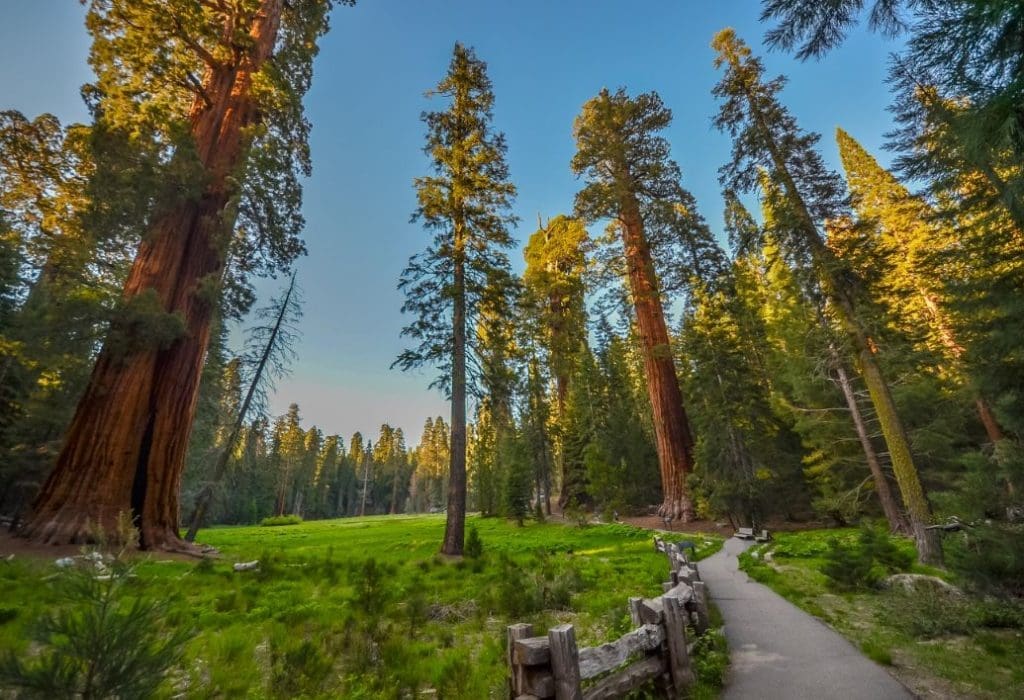 The Giant Forest is probably the best place in the world to see giant sequoia trees, which only grow on the western slope of the Sierra Nevada mountain range. These massive specimens are the largest trees in the world by volume, and the largest of all is right there in the Giant Forest: General Sherman, which stands 275 feet tall and has a diameter of over 36 feet at the base. This area also hosts the Giant Forest Museum, which has plenty of information on these enormous trees.
Located over in Kings Canyon, Grant Grove was originally General Grant National Park, created in the late 19th century to protect sequoias from the logging industry. After being folded into Kings Canyon, the grove is still one of the largest and most pristine in the world, having never been touched by loggers. The highlight of this grove is the General Grant tree, one of the largest in the world and a partner to Sequoia's General Sherman. Together, these two trees are the namesake for the Generals Highway, the main road that runs through both parks.
Make the most of your trip to the sequoia groves with our Sequoia & Kings Canyon National Park Self-Guided Driving Tour, or check out Action+ for access to over 100 of our tours at a single yearly price, including Sequoia, Yosemite, and more.
Essential Travel Guide: