Sequoia National Park is a great vacation spot but there are a few things that sometimes take people by surprise when they visit. Here are a few tips to keep in mind for your next trip to Sequoia:
Always Check the Weather – Sequoia National Park is located up in the Sierra Nevada mountain range, which means the weather can change pretty suddenly. Most of the park is at a pretty high elevation, so sudden rain or snowstorms can have a serious effect on your vacation. Make sure you keep checking the weather forecast as you make plans.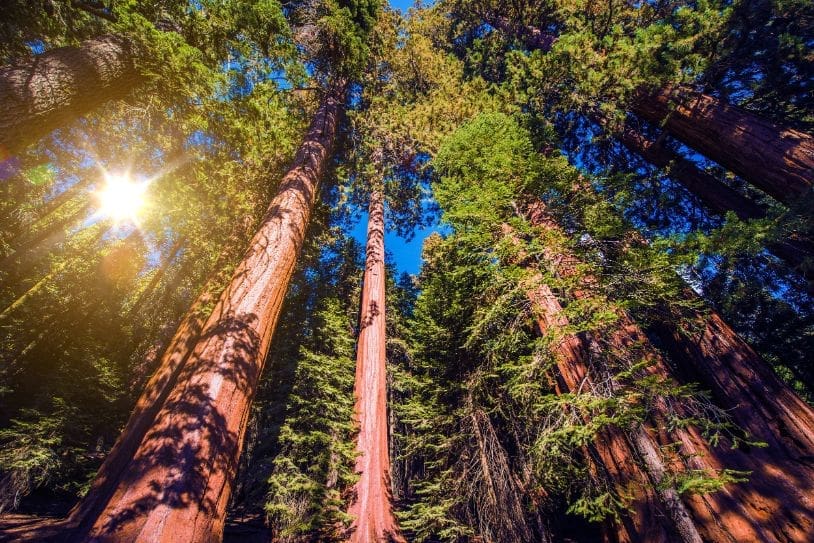 Bring a Flashlight – Sequoia is heavily forested and the giant sequoia trees that give the park its name block out a ton of natural light. The park can get pretty dark as soon as the sun starts going down, so make sure you have a flashlight with you, especially if you're planning on spending the night there.
Make Reservations – If you do plan on staying at one of the campsites in Sequoia or nearby Kings Canyon, make sure you call in advance to make a reservation. The slots fill up pretty quickly, especially for the summer months, so this is definitely not a last-minute chore.
No Cell Service – Like many national parks, Sequoia is something of a dead zone for cell phone service. There's essentially no service anywhere in the park, so make sure that you won't need to stay in contact with anyone while you're there.
Watch Out for Bears – Sequoia and Kings Canyon are both home to plenty of black bears. While these furry critters are mostly harmless, they're more than willing to tear your car apart to find snacks, so make sure you don't leave any food sitting around.
Make the most of your trip with our Sequoia & Kings Canyon National Park Self-Guided Driving Tour, or check out Action+ for access to over 100 tours at a single yearly price.
Essential Travel Guide: