For the most part, you can touch the sequoia trees at Sequoia National Park. However, you should keep in mind that these trees are a lot more delicate than they look. Even though they're the largest trees in the world, you can still easily damage a sequoia if you're not careful. Take special care not to pull or knock any bark off the trees, as this exposes the inner region where the tree's cells multiply. One or two little pieces here and there won't harm a sequoia, but if every visitor pulls a small piece of bark off the trunk, then the tree could be in serious trouble. That being said, feel free to touch or even wrap your arms around the sequoias as long as you're mindful not to harm them!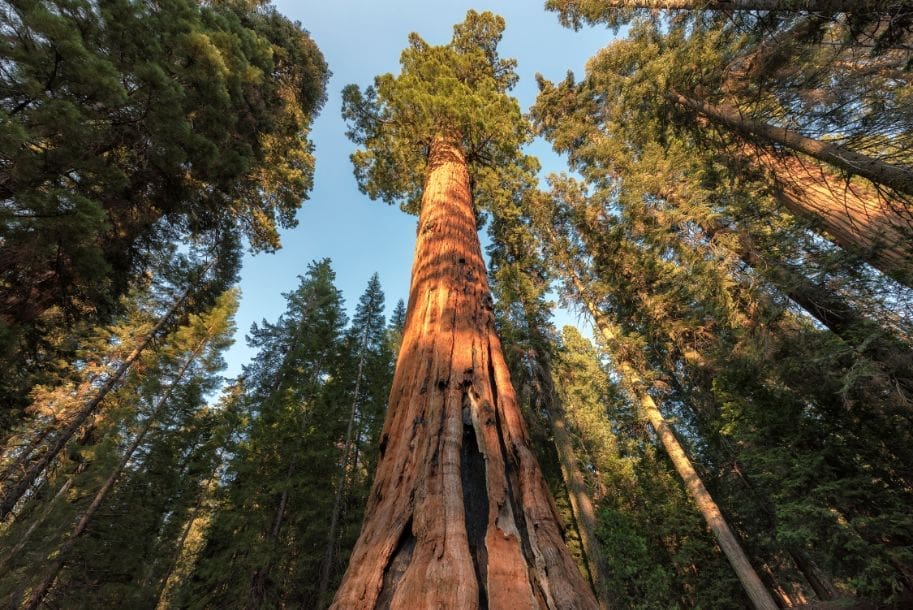 There is an exception, however. The General Sherman tree, located in the Giant Forest in Sequoia National Park, is the largest tree in the world. It stands about 275 feet tall, has a base diameter of 36 feet, and is estimated to be about 2,200 years old. Because of its age and size, the park has taken steps to protect General Sherman, including fencing it off from the path. The fence prevents tourists from walking on the tree's expansive and delicate root system, which extends under the ground. Still, you can certainly get close enough to the tree for a photo opportunity, and it's well worth checking it out just to see how tall it is up close.
When visiting the area, make the most of your trip with our Sequoia & Kings Canyon National Park Self-Guided Driving Tour. More prolific travelers might also be interested in Action+, a new yearly subscription that grants unlimited access to over 100 tours worldwide for a single yearly price, including Sequoia, Yosemite, and more.
Essential Travel Guide: