A Sequoia National Park tour will take you to the Sierra Nevada, a mountain range located on the eastern edge of California's Central Valley. The range runs about 400 miles from north to south and features some of inland California's most interesting sites, including Sequoia and Kings Canyon, Yosemite Valley, and Lake Tahoe.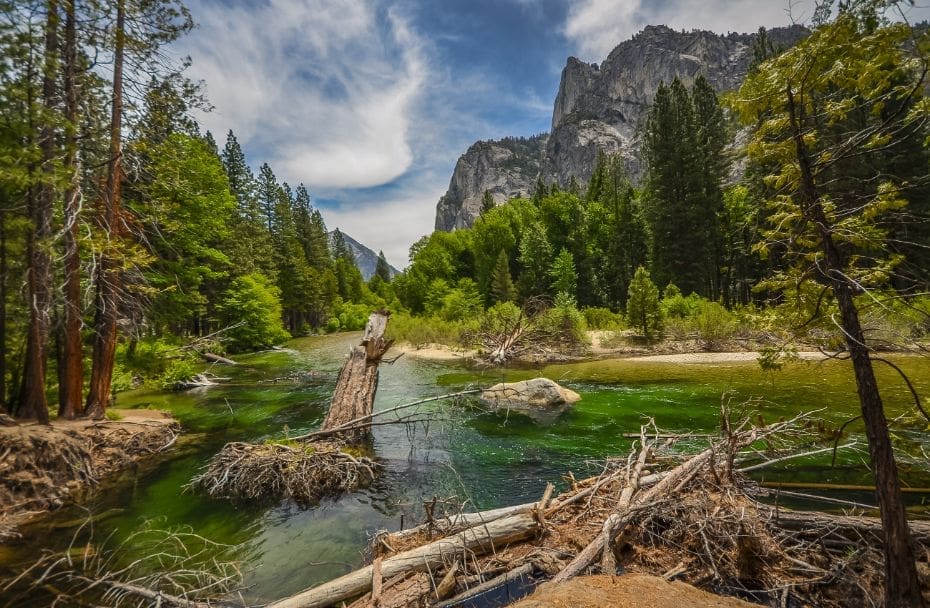 The name "Sierra Nevada" translates to "snowy mountains" in Spanish and was originally used by Spanish explorers as a general description of the area, although it would eventually become the official name of the mountain range. However, the Spanish never actually crossed the mountains themselves, preferring to travel around them. European explorers wouldn't visit the Sierra Nevada until the early 19th century when Americans traveling westward to California started looking for a way to pass through the range safely. Of course, despite the intimidating conditions of the mountains, native people like the Martis and Paiute had been living in the Sierra Nevada for centuries, with some archaeological records dating as far back as 3,000 BCE.
The Sierra Nevada would cement their place in California history in the 1840s when gold was discovered in their foothills. The ensuing gold rush drew immigrants from all over the world and kickstarted the development of the area surrounding the mountains. Between 1848 and 1855, an estimated 300,000 people traveled to California and settled in and around the Sierra Nevada, forever transforming the region.
The aftereffects of the gold rush spread quickly to the area that would become Sequoia National Park, which was previously occupied by indigenous people, including the Western Mono and the Tubatulabal. In 1860, the first European settler arrived in the area – Hale Tharp, a gold miner from Michigan who built a home in a fallen giant sequoia tree. While Tharp and the other early settlers kept friendly relationships with the Western Mono people, they also brought diseases like smallpox and measles with them, which killed the majority of the native population. As disease wreaked havoc on the native people, American loggers moved in and started deforesting the giant sequoia groves. Conservation efforts were spearheaded by figures like naturalist John Muir and Captain Charles Young, commander of the famed Buffalo Soldiers. Finally, in 1890, Sequoia National Park was created.
When visiting the park, make the most of your trip with our Sequoia & Kings Canyon National Park Self-Guided Driving Tour, or check out Action+ for access to over 100 tours at a single yearly price.
Essential Travel Guide: