When it comes to experiencing the breathtaking beauty of fall foliage, Quebec doesn't disappoint. The province of Quebec, with its stunning landscapes and charming cities, transforms into a mesmerizing world of vibrant colors during the autumn months. If you're contemplating a fall getaway, Quebec should undoubtedly be on your list.
The magic of Quebec fall foliage can be witnessed from late September to mid-October, depending on the region. The leaves in Quebec's vast forests change hues in a breathtaking display. The province transforms into a canvas that nature herself paints in hues ranging from deep reds to vibrant oranges and rich yellows.
Moving onward, you reach Place Royale, a historic gem nestled within Old Quebec. Here, you dive into the fascinating history of New France and learn about the peculiar contributions of French King Louis XIV to this far-off land. The stories of early settlers come to life as you explore the carefully designed layout of the city. Each building and street carries a tale of resilience and adaptation against the backdrop of Quebec's evolving seasons.
The fortifications of Quebec City, constructed in the early 1800s, stand as imposing sentinels guarding the city's rich heritage. Designated a World Heritage Site by UNESCO, these walls offer a glimpse into the city's defensive past.
They remind us of the challenges faced and overcome throughout history, all while providing a unique perspective on the changing leaves that surround them. But perhaps the crowning jewel of your Quebec City adventure is the iconic Chateau Frontenac. Rising proudly against the autumnal skyline, this historic hotel boasts magnificent architecture that shines even brighter amidst the fall foliage.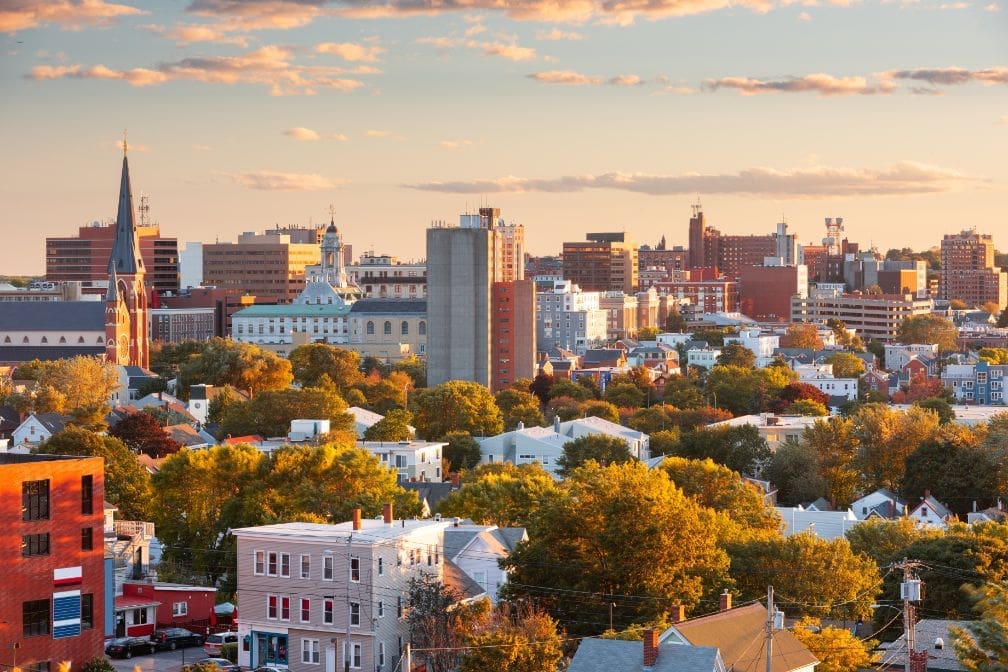 While Quebec City offers an enthralling beginning to your fall foliage journey, don't let your exploration end there. Venture beyond the city's limits into the vast wilderness of the province. This is where you'll find the true essence of Quebec fall foliage, where nature's artistry paints landscapes that change with every turn of the road.
As you drive through Quebec's countryside, the ever-changing landscapes will captivate your senses. Whether you choose to explore the Eastern Townships, the Laurentians, or other scenic routes, you'll find yourself immersed in a world where the boundaries between reality and dreams blur. It's a sensory experience that extends beyond the visual, enveloping you in the crisp autumn air, the gentle rustling of leaves, and the earthy fragrance of foliage.
In conclusion, Quebec isn't just a nice place to visit during the fall; it's an extraordinary destination that immerses you in the splendor of nature's annual masterpiece. So, heed the call of adventure, pack your bags, and embark on a fall journey to Quebec. There, amidst the vibrant tapestry of fall foliage, you'll witness a landscape come alive in a blaze of colors, creating memories that will linger in your heart forever.