An Aruba tour is one of the most popular vacation activities out there, and for good reason. Aruba is known throughout the world as a premiere tourist destination, based on its vibrant culture, balmy weather, and natural beauty. Here are just a few of the things Aruba is famous for:
Architecture: Unlike many of the islands in the Caribbean, Aruba was a Dutch colony for centuries and is known for its colorful and ornate Dutch Colonial architecture. The capital city of Oranjestad has the most impressive examples of this style, including its famous lime-green city hall.
Beaches: Warm weather and cool breezes year-round make Aruba the perfect place to relax and sip a drink on the beach. A few highlights include Westpunt Beach, known for its pink sand made of crushed coral and shells, Arashi Beach, one of the best snorkeling spots in the Caribbean, and Eagle Beach, which was named the best beach in the Caribbean by Tripadvisor.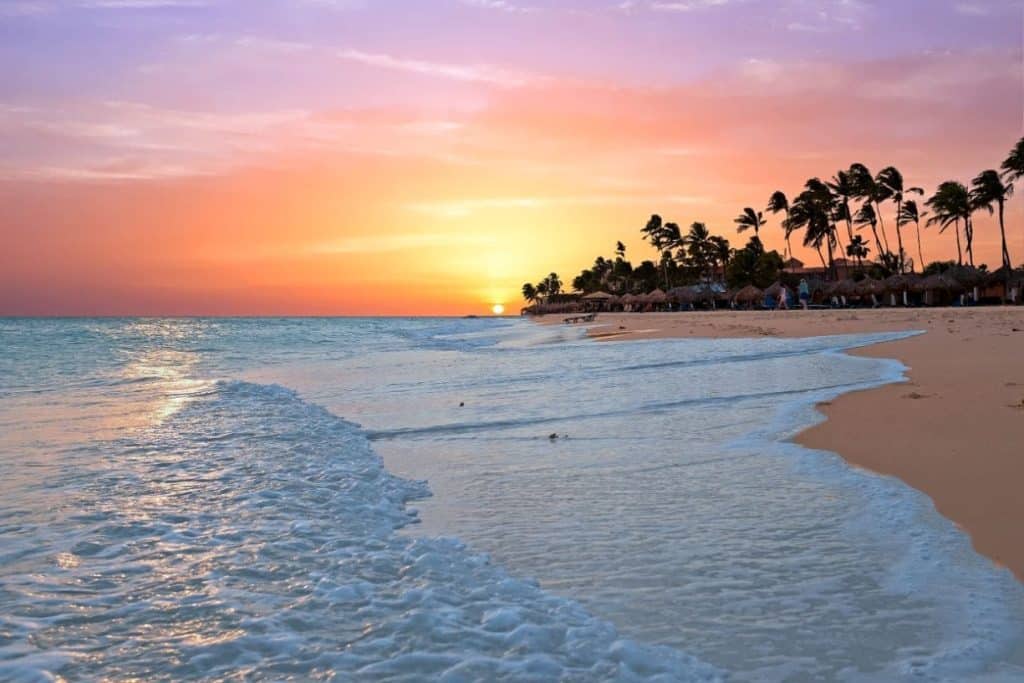 Culture: Aruba has a unique blended culture with influences from a wide range of sources, including Arawak natives, Dutch and Spanish colonists, and even North American tourists. Visit the Bon Bini Festival, held every Tuesday night in Oranjestad, for a taste of Aruban culture, or take a trip down to San Nicolas to see some live music and iconic Aruban street art.
Climate: Aruba's climate is unique among Caribbean islands, featuring a more arid landscape that resembles Arizona more than Jamaica. Trade winds from the north give the island comfortable temperatures in the 80s year-round, and its location south of the hurricane belt means that inclement weather is very rare.
To make the most of your next trip to Aruba, we recommend checking out our Aruba Island Self-Guided Walking & Driving Tours, or you can sign up for Action+ to gain unlimited access to over 100 tours for a single yearly price.
Essential Travel Guide: