While Saguaro East National Park isn't especially large or well-known, it has developed a reputation as one of the country's most underrated national parks. It's most famous for its stands of giant saguaro cactuses, native to Arizona's Sonoran Desert and made iconic by their appearances in Hollywood westerns. These enormous cacti can grow over 40 feet tall and can live for 200 years or more. Individual cells within a saguaro can survive and function for as long as 150 years, making them the longest-living cells on the planet. Because saguaro cactuses are so large, internal wood "ribs" hold them together.
Due to the scarcity of trees in the area, the Sonoran Desert's indigenous people used these cactus ribs as building materials. Saguaro spines can grow up to three inches long and are as sharp and strong as steel needles. Between April and June, waxy white flowers bloom on the saguaros, so we highly recommend visiting during this time if you can manage it.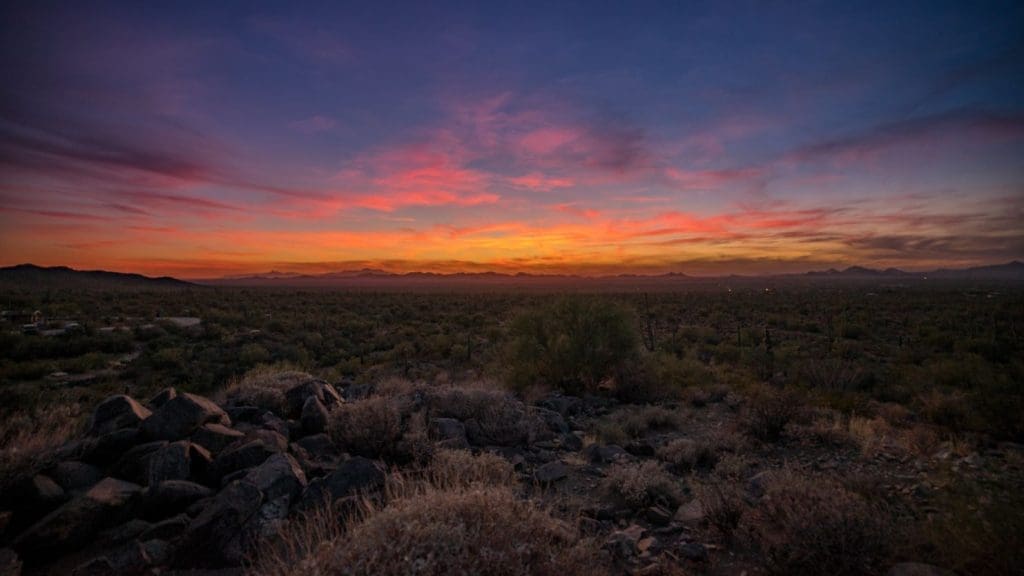 While saguaro cactuses are the main attraction at Saguaro National Park, that doesn't mean there's nothing else to do there. The eastern part of the park, called the Rincon Mountain District, features plenty of hiking trails, bike paths, and wide-open space for backcountry camping. A segment of the famous Arizona Trail crosses the Rincon district. Visitors can take a short hike to see the easily accessible petroglyphs that the indigenous Hohokam people left behind in the park's western half. The Hohokam culture collapsed sometime around 1500 CE, but they're known for their unique Mesoamerican influences and complex irrigation systems.
To make the most of your next trip to Saguaro, check out our Saguaro East National Park Self-Guided Driving Tour, or sign up for Action+ for access to over 100 tours for a single yearly price.